Pikachu Cockatiel is a Birb whose video went viral on Youtube. In the video, the Birb is watching Angry Birds on its owner's phone and the reaction is priceless!
The subscribers in Pikachu's channel grew impressively after this video was posted. The similar features of the Birb with the cartoon characters are uncanny. In fact, one of the cartoon birds is also a Cockatiel like Pikachu.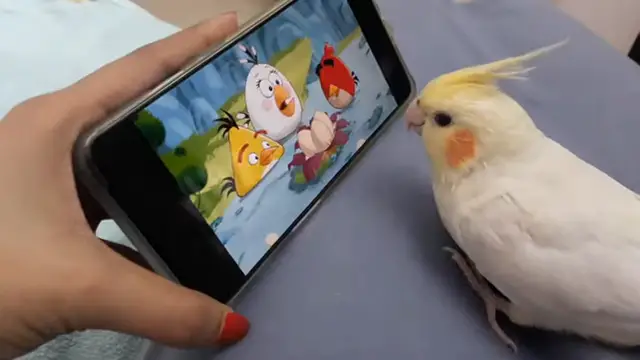 It seems a little confused in the beginning. However, we can see how happy Pikachu was watching the show. This video has over 56,000 views and the viewers are loving it. Moreover, this is one of the most wholesome and funny videos on the internet.
And we must admit, this cutie clearly has a favorite show now! Watch the full video below!
Don't forget to SHARE this amazing content with your friends and family!