Bullies are people that pick on others weaker or smaller than them. They are cruel, insulting or even physically harming. It is unsure how they turned into that kind of sad person. It could be due to insecurity, lack attention at home or that maybe they didn't have the same type of nurturing love most of the other kids experienced.
In this story, Phil Mick is an 11-year-old boy who has been picked on by bullies at his school for the last four years. He got to where he hated going to school. Until the United Motorcycle Enthusiasts (UME) heard about his problem and stepped in to help.
"We ride together and help support our local communities through charity work. We're a brotherhood," said Brent Warfield, UME's director," we ride to do good."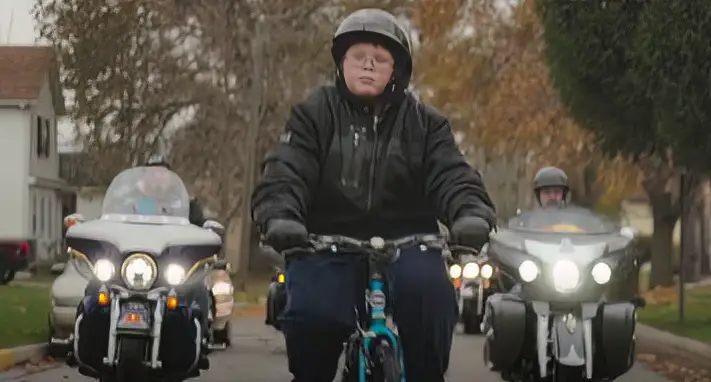 On Phil's first day of middle school, they banded together to give him an unbelievable back-to-school escort, sending the message that empathy and love is always the answer. Now people at school want to be Phil's friend and his life has changed forever.
Watch the full inspirational video below and please leave us a Facebook comment to let us know what you thought!
Please don't forget to SHARE this beautiful story with family and friends!