We all have heard the magical and adventurous stories of whisperers. The brave ghost whisperers can tame the otherworldly spirits—horse whisperers who can calm the wild beasts. Thanks to the internet, we have been introduced to an adorable deer whisperer, "Maya".
Among these, a peculiar whisperer is creating quite the buzz, Bee whisperer. What does he do? Well, let's find out. David Glover, a bee removal expert from Bartlett, Tennessee, assists the locals with their bee problems. These unwelcome guests can create quite havoc in people's home. Especially if when the landowners are allergic to this stinker.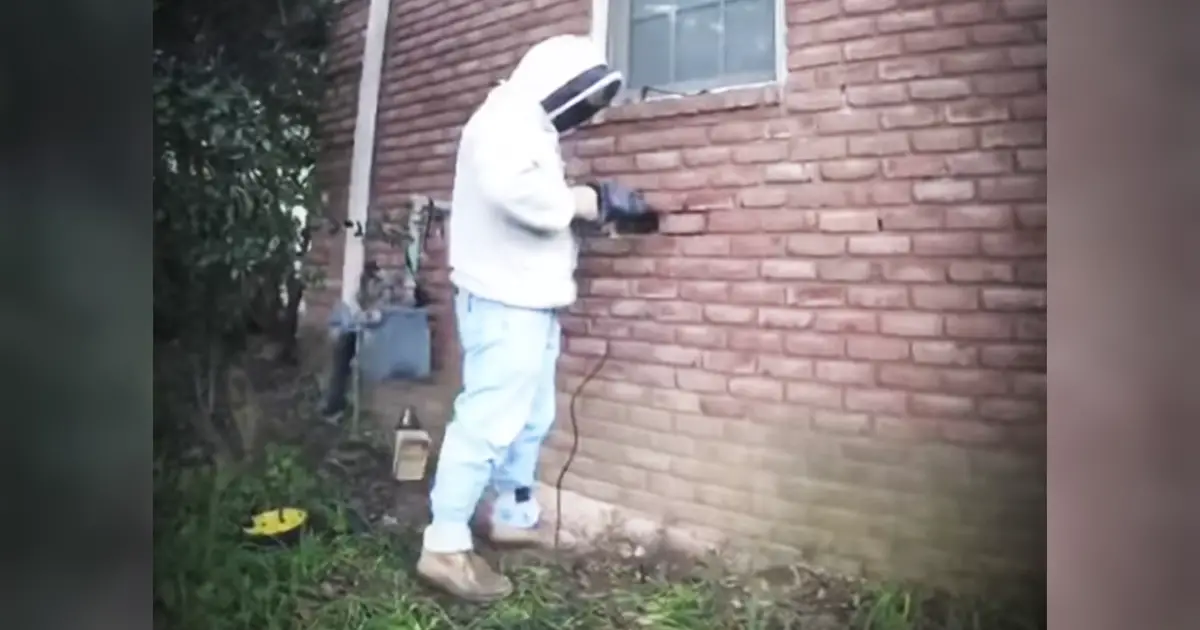 So, folks usually request David to swat the intruders out of existence. But, the whisperer prefers to preserve the delicious treat and whisk the hard worker to safety. In one of his recent mission in Germantown, David came across something a busy bee problem. Initially, what looks like a small hive had a lot packed inside. The final honeycomb is humagounous. Don't take our word for it.
Please press play and enjoy the clip.
Kindly share the video with your loved ones.