We all know there are two kinds of animals – domestic and wild. It's easier to train a domestic animal because they're made for that. But it's always surprising to see wild animals behaving like pets.
Taming wild animals for entertainment purposes is strictly wrong anywhere now. However, if they're willing to be pets, isn't it a great? Just like this adorable bear that has no problem taking a dip in the water surrounded by humans.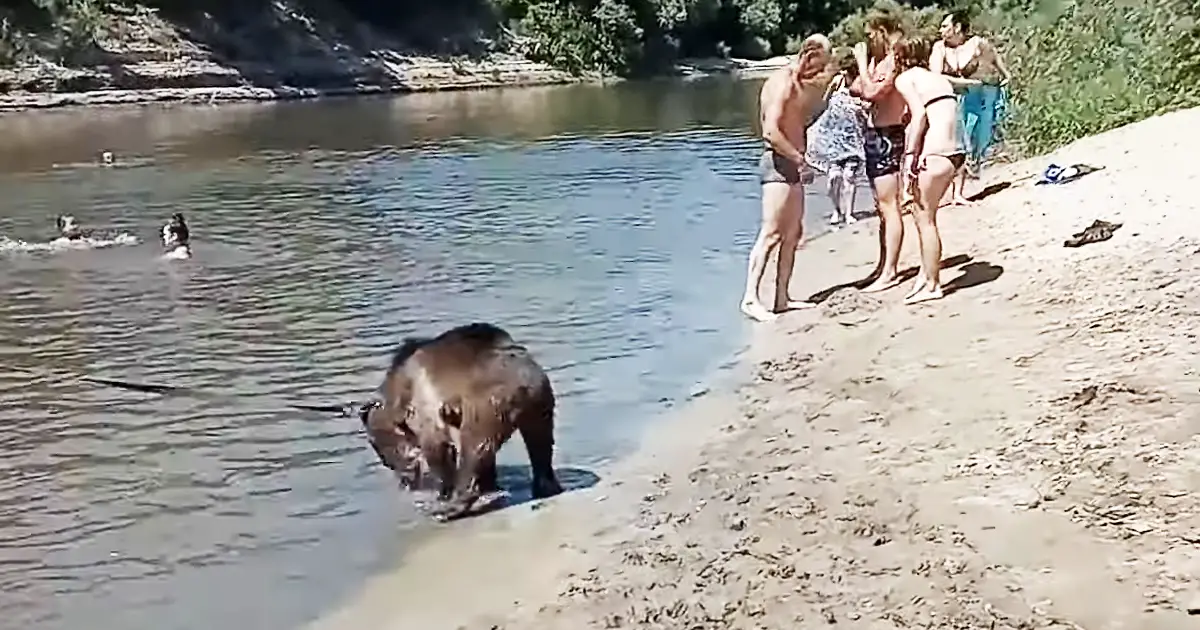 In Uryupinsk, Russia, people were delighted with the sight of this bear cub. And what's more delightful was how happy it was getting a chance to swim at the beach. Even though the beach was full of people, no one had a problem with this baby bear taking a dip along with everyone.
The bear was on a strap as its owner was keeping an eye on it. However, this happy cub was anything but troublesome. And by the looks of it, was really happy splashing water and playing around with people.
WATCH the video below to see how adorable this bear cub is when he splashes the water around.
COMMENT and SHARE if its adorableness also bewitches you.