The culture of beach ball rose to popularity in the early sixties. All thanks to the movies, pretty soon every household had colorful air pumped ball. It is available in various sizes and colors. Furthermore, due to its lightweight, it is quite the entertainment for beachgoers.
Even today, they are still around. They can have plenty of usages, but the creativity lies in the mind of the individuals. Much like these duos, who use the ball as a prop. They have created a treat for the audience, a Beach Ball Ballet.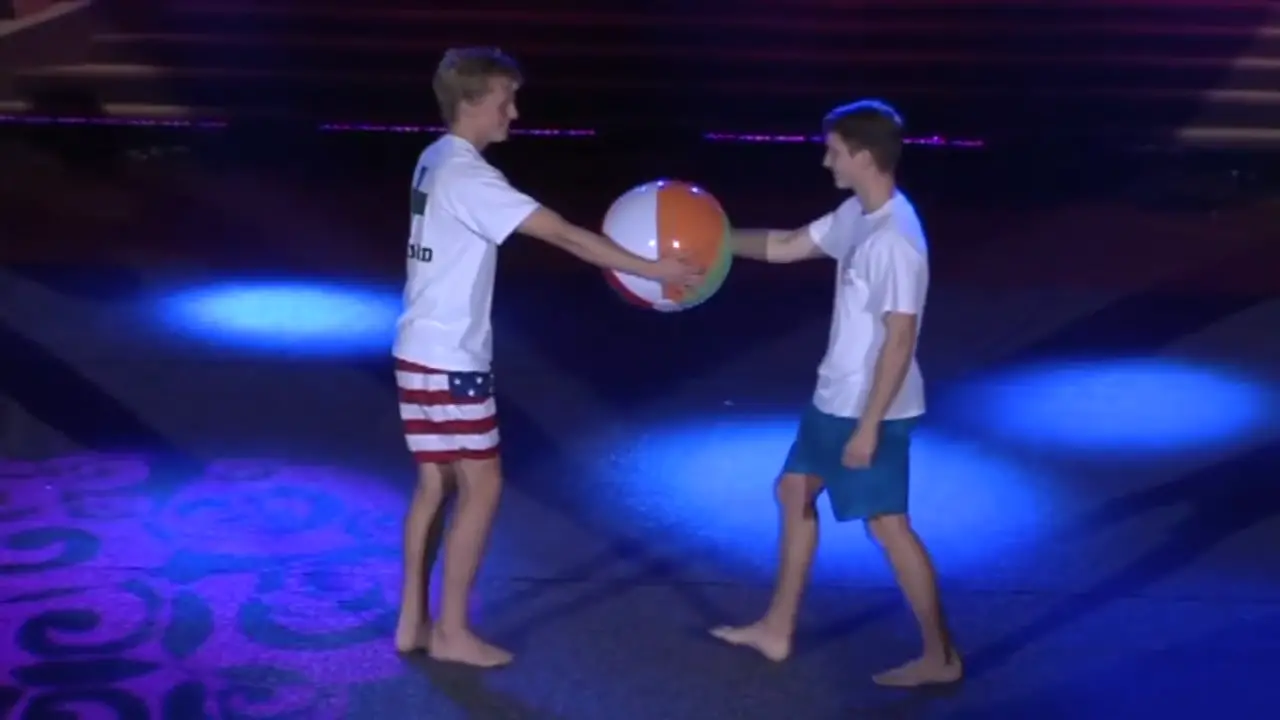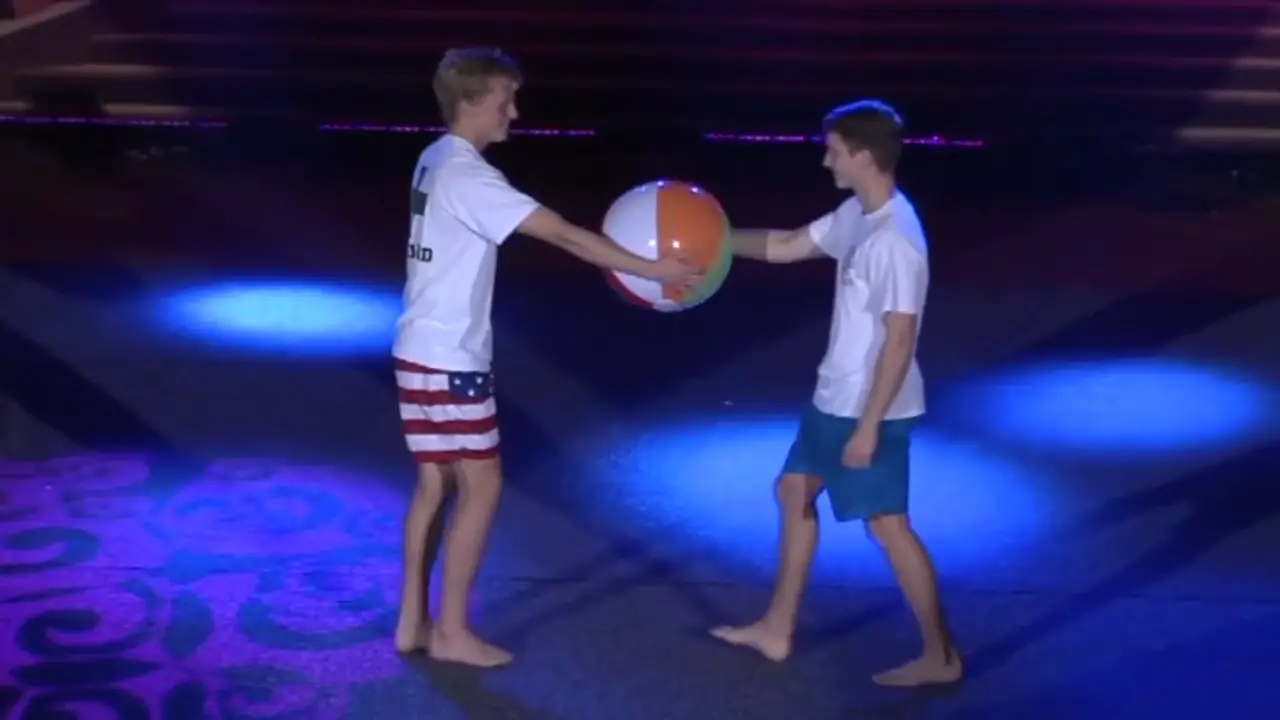 You heard me correctly. Besides being innovative, the performance is entertaining and has bits of the dance form. The song they use is "Total eclipse of the heart" by Bonnie Tyler. Initially, we see a young man standing facing back to the viewers with a beach ball.
To match the aesthetic, he is even wearing a lifeguard t-shirt with red shorts. He turns around as the music says, to find his partner. On the next try, another man joins him with similar attire. The crowds never stop cheering and chuckling. The two performers keep the ball in between them and execute some fun dance moves. Later on, the team joins along, which, though it needs a Lil bit of practice, is on point to make the crowd laugh. Please press and enjoy this fun ballet dance. DO share your thoughts in the feed.
If you really enjoy watching this exciting clip, kindly share it with your loved ones.