Therapy dogs are trained to provide emotional support and assistance to people in a variety of settings, such as hospitals, nursing homes, schools, and disaster response situations. They must be well-behaved, friendly, and calm around people, and able to follow commands reliably.
They also need to be comfortable in a wide range of environments and able to remain focused and attentive to their handler's needs. Well here's a video about one such therapy dog, Baxter, who is near the end of his own life but still doing exactly what he was trained to do nearly two decades ago.
Baxter used to be a service dog. Before his death, this precious pooch was the oldest living service dog in the world at 19 1/2 years old. He spent his life bringing happiness and joy to people, particularly those that were admitted to the hospital in critical condition.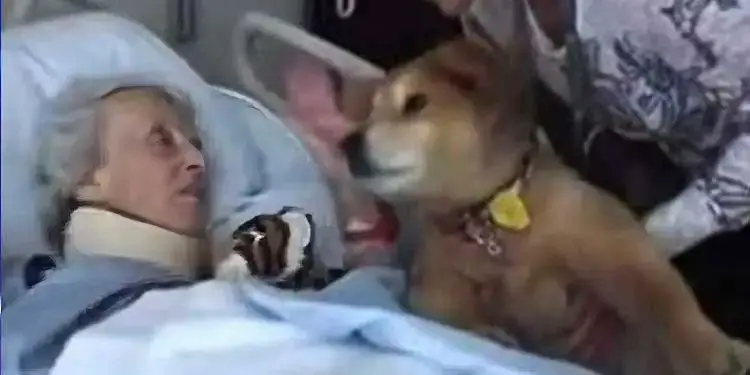 He was almost 2 decades old, but that didn't deter this amazing pooch from his duty. The video below features a special moment featuring this special dog. Baxter was already a senior dog and was at a point in his life where he was even unable to walk. However, his owner helped him travel from room to room in a wagon. If a patient wanted to spend time with him, he would hang out with them without a complaint.
It's true, not all heroes wear capes! Watch the full video below and please leave us a Facebook comment to let us know what you thought!
Don't forget to hit the SHARE BUTTON to share this video on Facebook with your friends and family.