Every child had their heart set on living next door to Mister Rogers. Fred Rogers was a caring children's show host who frequently used gentle and thoughtful tactics. He taught children to be respectful and intelligent and then introduced them to one another, going above and beyond to teach them how to value differences and morality.
In 1981, Jeff Erlanger appeared on Rogers' show and discussed research on childhood autism. Jeff, who was wheelchair-bound after a tumor operation as a child, made an appearance on "Mr. Rogers Neighborhood" at the age of 10, but his friendship with Fred Rogers lasted decades. No one was surprised when Jeff got his mentor and good friend, Fred Rogers, inducted into the TV Hall of Fame twenty years later.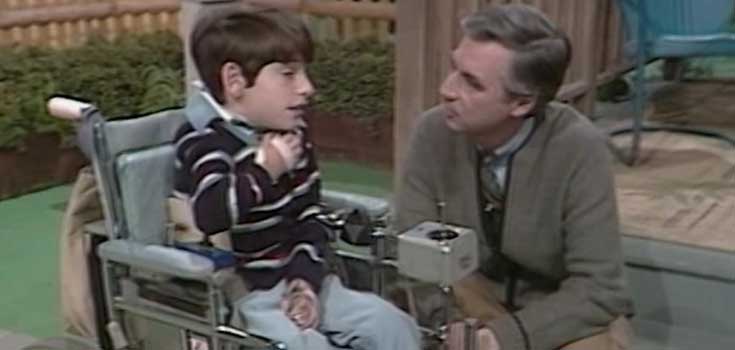 Even the toughest person in the audience can become emotional while listening to Rogers' touching acceptance speech about neighborliness.
You can watch the entire video here: