Here's a lost clip that we've found again from The Late Show featuring one of the funniest "Stupid Pet Tricks" they ever had.
The Late Show with David Letterman was an American late–night talk show on CBS that ran for 22 years, from 1993 to 2015. The show featured a mix of comedy, celebrity interviews, and musical performances, and was renowned for its signature segments such as "Top Ten List" and "Stupid Pet Tricks". It was one of the longest–running and most successful late–night talk shows in American television history.
The clip below features a Beagle, which are a small–sized breed of hound dog that originated in England. They are a friendly and playful breed, known for their exceptional sense of smell and loud howl. Beagles are also known for being loyal and devoted to their owners, making them excellent family pets.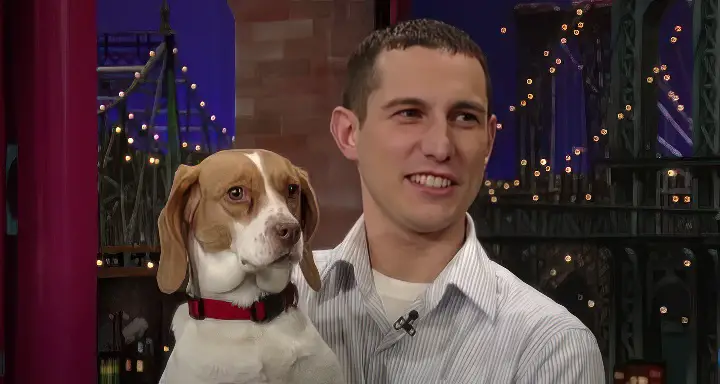 This beagle is named Bailey and Bailey's dad asks him to play dead. Strangely enough, he holds Bailey in his arms when he makes the request when most of us are used to seeing the dog standing on the ground for this trick. But then Bailey proves his worth and plays dead in a manner no one saw coming!
Watch the cute video below and please leave us a Facebook comment to let us know what you thought! (It's queued up to play the Bailey trick but feel free to go back and watch the others.)
Don't forget to hit the SHARE BUTTON to share this video on Facebook with your friends and family.