I've posted a number of articles where a pet spends so much time with humans and is treated like such a member of the family that the pet thinks it is human. Well here's one that goes the other way.
Butter is a part-poodle mix who's been with her youngest brother, Mayer, since they were both a few weeks old. Mayer started crawling early just to keep up with Butter, and Butter has no problem acting just like one of the other kids.
"I don't think Butter realizes she's a dog," Mom said. "I think she thinks she's just another kid. No matter what we're doing, she jumps right in."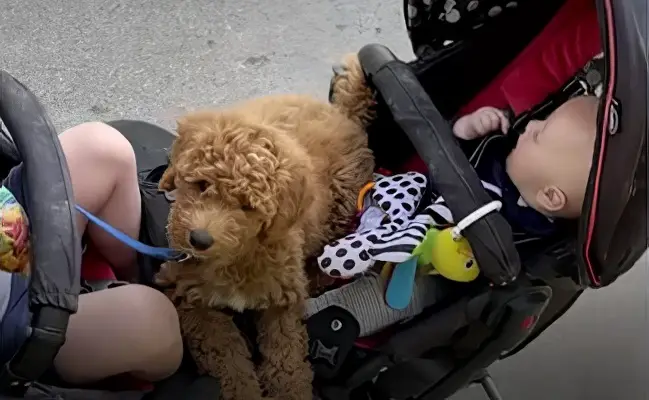 But the funny part is when Mayer starts acting like a dog, particularly eating the dog treats! Mom said there was no way to keep them from sharing food sometimes, like when Mayer is eating and drops food from the high chair, but she has to constantly watch to make sure Mayer doesn't eat the dog's food!
Watch the full video below and please leave us a Facebook comment to let us know what you thought!
Please SHARE with your friends and family!