Here's a heartwarming video about a three-way cross-species friendship that at first you might not believe until you see it.
Avni was an orphaned baby monkey–she was electrocuted by distribution lines and was left behind by her troop when she couldn't keep up. Shen the rescuers found her she was under so much stress from her injury and lack of socialization they thought she was going to die.
But along came Billo, the rescuers' cat, to save the day. Every day Billo would visit and the two became fast friends–they credit Billo for Avni's recovery. But once Avni was recovered and playful, Billo decided she was a little too energetic for Billo's liking.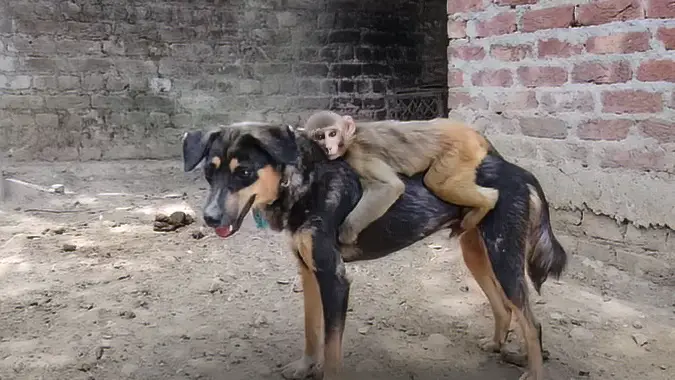 So Avni moved on to make friends with the dogs. And one day she discovered she could ride one of the dogs, just like she would rider her mother if she had one. And since the dog, Munnu, was fine with the situation, the two hung out from then on.
Watch the full video below and please leave us a Facebook comment to let us know what you thought!
Please SHARE with your friends and family!