Not everyone loves seeing a baby on the plane and some people will complain about it for the entire journey. But here's a couple that not only didn't complain, their silly act brought a smile to everyone's face.
Jolie Hales had a baby sitting in the row behind her on the plane and decided to play peek-a-boo with him. Their little act soon had the attention of all the passengers around and  one of them decided to film the fun moment.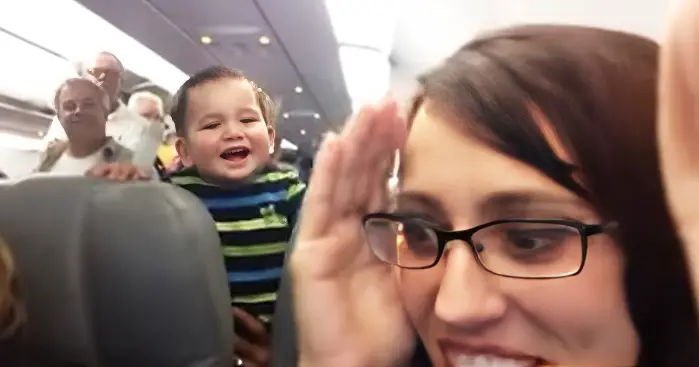 Once the little boy, Bastion, starts laughing, it is so infectious that everyone around is smiling or laughing too. I'll bet when you watch this you can't help but smile–it will put you in a good mood for the rest of the day.
Watch the video clip below and please leave us a Facebook comment to let us know what you thought!
Don't forget to hit the SHARE BUTTON to share this video on Facebook with your friends and family.