Dogs are said to be man's best friend. And the video given below is an adorable proof of that statement. Wait till you see this cute friendship between Daisy the dog and her human sibling Oliver. Daisy is a tiny Maltese-Chihuahua mix, also lovingly called a Malti-Chi. In this video, she drives little Oliver around in their fire-red car.
While Oliver sits on the passenger side, Daisy fearlessly steers the car. Their mom writes in the description that the car is a remote-controlled car which she accelerates and stops at her will since neither of them can reach the pedals. Daisy actually tries steering it to the left many times, but then mom goes and steers it to the right. But the cute pooch steers back to the left!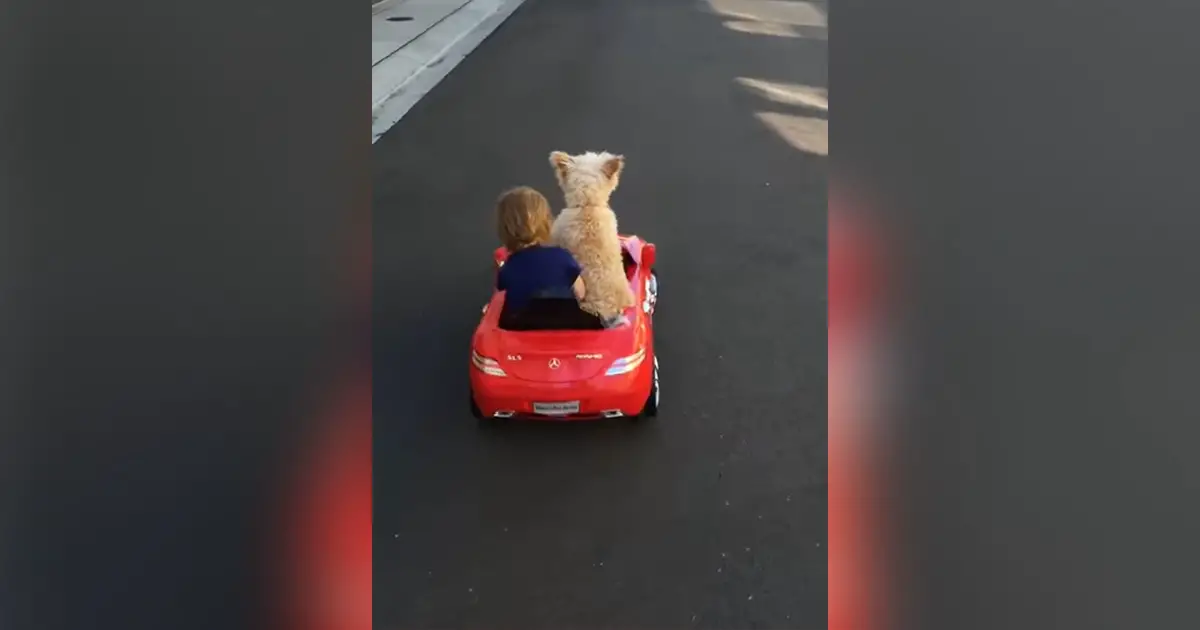 Enjoy this adorable car ride in the video below! Don't forget to share your thoughts about it in the comments section!
Please SHARE this cute clip with your friends and families!