At 9 Months Old, This Baby is Already Learning to Salsa Dance With GrandpaDancing is one of the best things that a person can possibly be passionate about. There is no boundary of age when it comes to being passionate about something.
This 9-month-old really made me fall in love with her when she danced her heart out in front of the camera. Grandpa is very supportive of the tot and her passion as well. Dancing is always good for your body and your heart. So, it is always good to start young. This is one of the best videos you will ever find on the internet if you love dance videos.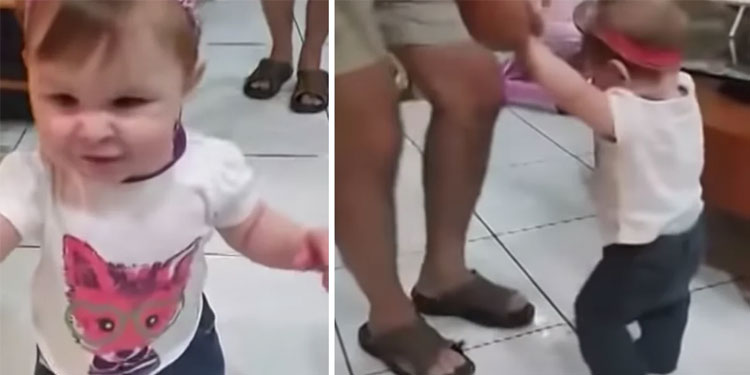 The dancing baby managed to get a lot of views and love from people all around the world. Nothing in this world will make you feel happy about being able to find these wholesome videos. The best and the most special thing about this baby is that her dance is not just a normal dance but she is dancing in her salsa style.
And, she is only 9 months! Watch the full video below!
Please SHARE with your friends and family!