At every wedding, father and daughter dance is very important. This is not just a routine but something so special that shows the bond between them. So, obviously, we could expect some tears. But not all father daughter dance should end in tears.
A father and daughter made sure to moisten everyone's eyes at first but then they managed to dance amazingly and shocked the crowd with their moves. This is one of the best performances you will possibly find on the internet. I have never seen a father and daughter bond so well that too over a very funky dance and it is always nice to see something as wholesome as this.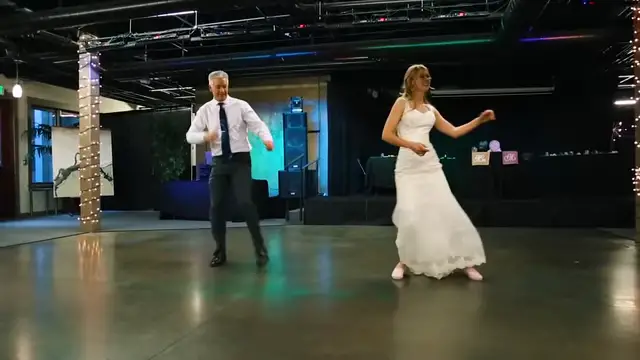 Dr. Gary Otto and her daughter Madison were having their father daughter dance. But when the music stopped, everyone was confused. They looked at the DJ acting surprised. But then beat changed to "Better when I'm Dancing" by Meghan Trainor, the dancefloor heated up.
Who would've thought something like this would happen when people were least expecting it to? Honestly, love some performances that will make me happy from within like this one. Watch the video below and please leave us a Facebook comment to let us know what you thought!
Don't forget to hit the SHARE BUTTON to share this video on Facebook with your friends and family.