The Voice is an international singing competition franchise created by Dutch television producer John de Mol. It is based on the reality singing competition The Voice of Holland, which was originally created by de Mol and Dutch singer Roel van Velzen. The Voice has produced over 60 versions in over 40 countries, with over 25 million viewers in more than 200 countries.
The competition is divided into categories such as Kids, Adults, and Seniors, and is held in countries such as the U.S., the U.K., Australia, Mexico, the Philippines, and India. Winners of the competition are awarded the opportunity to launch their musical career with a record contract and a cash prize. And when you see this video, you'll probably be ready to hand out cash to this girl.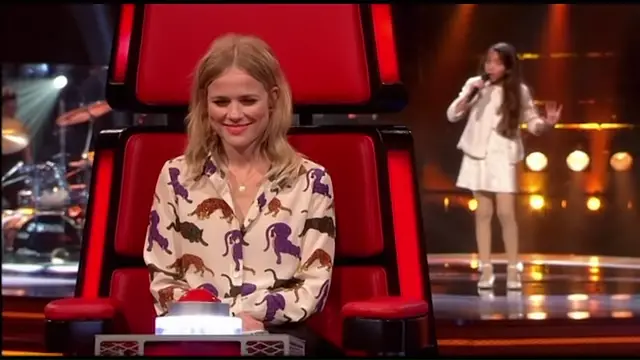 This young girl is known only as Anna (they don't generally provide last names on the "Kids" version), she's 11 years old and she's on The Voice Kids in the show's original country, Holland. Not only is her voice unique but her choice of song is just as unique.
The song "Over the Rainbow," which was written for the 1939 Judy Garland film The Wizard of Oz, has become one of the most popular and enduring songs of all time. It has been covered by countless artists and has been featured in many other films and television shows. And here Anna sings it beautifully–this is amazing. Watch the full video below and please leave us a Facebook comment to let us know what you thought!
Don't forget to hit the SHARE BUTTON to share this video on Facebook with your friends and family.