The video below features an amazing performance by an 11-year-old girl named Anna Graceman on America's Got Talent. In her audition, Anna sings Alicia Keys's hit song "If I Ain't Got You" and leaves the judges and audience in awe. Her powerful voice and confident stage presence are truly remarkable for someone so young.
Anna Graceman's talent is undeniable, and it's no surprise that she has been performing since the age of six. She has already released several albums and has even written songs for other artists. Her passion for music shines through in every performance, and her dedication to her craft is inspiring.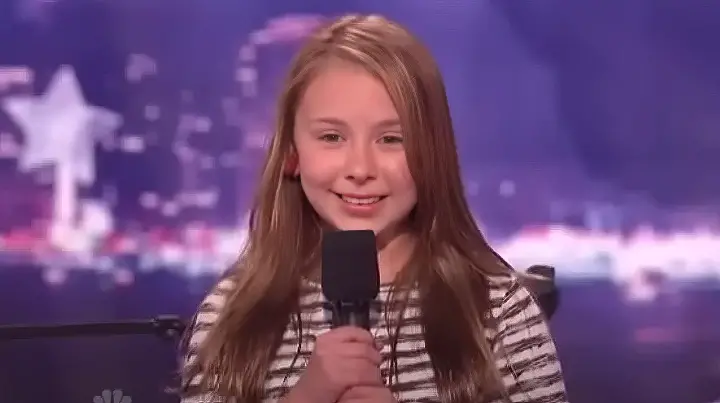 Watching Anna Graceman's audition on America's Got Talent is a reminder that age is just a number when it comes to talent. It's amazing to see someone so young with such a natural gift for singing and performing. Her audition is a testament to the power of hard work and determination.
Overall, Anna Graceman's performance on America's Got Talent is truly amazing. Her talent and passion for music are evident in every note she sings, and it's clear that she has a bright future ahead of her. It's no wonder that her audition has gone viral and continues to inspire people of all ages to pursue their passions and never give up on their dreams. Watch the video below and please leave us a Facebook comment to let us know what you thought!
Don't forget to hit the SHARE BUTTON to share this video on Facebook with your friends and family.