One of the classic songs that got famous in the 60s is "The Sound of Silence" that was originally performed by Simon & Garfunkel, a folk-rock duo that sold millions for their biggest hits. The poetic song shows both light and darkness in its lyrics, heavy emotions can also be heard through the beautiful melody. That is why it is impossible for people, especially the rock stars to not like this song. It has been used as an audition piece a million times already, but each gave a different life to the song.
Just like Angelo Del Vecchio who showed his version of the song during his audition for The Voice France. He enters the stage in all-black attire and skin-tight pants, ready to give his best as if it's his last. And the judges were all shocked as soon as he hit his first note. The judges and crowd in the studio did not expect this kind of performance. Angelo's low bass voice was perfect, giving the song a new soul. He belts out a breathy and husky voice as the song reaches its chorus.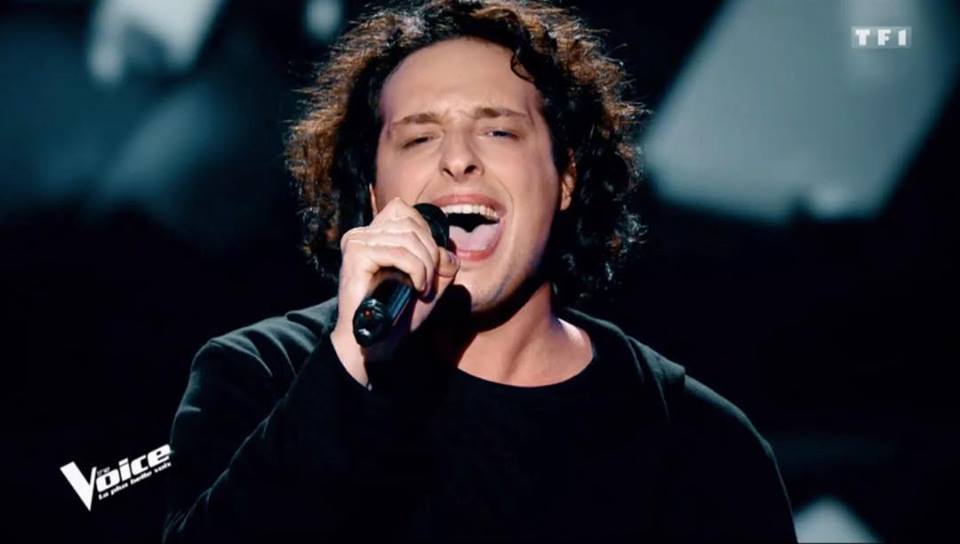 Angelo continues to keep his calm while his friends and family are very nervous in the backstage. No one has turned around for him yet, but he continues to pour his heart out on the performance. Finally, before the song ends, judge Florent Pagny turned around. And Angelo smiled widely.
People with a bass type of voice usually fits more with classical music, however, Angelo proved that he can sing anything he wants! Watch the full video below and please leave us a Facebook comment to let us know what you thought!
Don't forget to hit the SHARE BUTTON to share this video on Facebook with your friends and family.