People either die or suffer from serious life-damaging injuries when they are in a car accident. However, it is very rare for a person to survive an accident that was lethal.
Two teens became heroes overnight when they saved a one-year-old baby girl from a lethal car accident. Hunter Hasenjaeger, then 16, and Collin Barry, then 17, were returning home at midnight when they witnessed a crashed car.
When they heard a cry they went nearer and found a 27-year-old pregnant woman with her one-year-old daughter. The boys did not think twice while getting the little girl out of the seat belt. One of them comforted the little one while the other stayed with the mother as long as they could.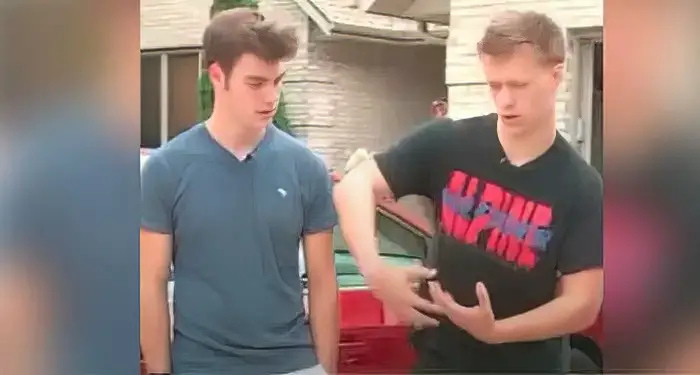 Sadly, the mother, Alexis Danley, passed away due to her injuries along with her unborn child. Whatsoever, her daughter did not receive a single injury. Shortly after, her grandmother took the little girl. The boys even made a visit to the little girl and took some gifts along. The culprit, Jacob Kaminski, was convicted and sent to 12 years in prison.
Watch the full video below and please leave us a Facebook comment to let us know what you thought!
Please SHARE with your friends and family!