When you take a look at Andrew De Leon, he looks like an average goth guy. But what you won't be expecting is his powerful voice. And you definitely won't be expecting the pitch of his voice, or his song choice–it is literally the opposite of what I was expecting.
Andrew hadn't ever sang in front of anyone; not his friends or families, and definitely not an arena full of people. So when he stepped on the stage of America's Got Talent in Austin, Texas, for his audition, that made it even more special.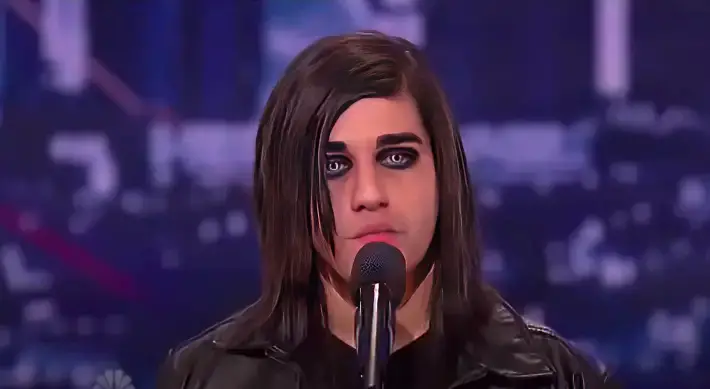 Andrew was a big fan of Marilyn Manson and Rob Zombie growing up. He felt like an outsider, but listening to them was his escape. Andrew gradually developed an interest in singing, but by his audition, he had never sung to anyone in public, including his family. 19-year-old Andrew stunned the crowd with his brilliant and amazing rendition of "O Mio Babbino Caro".
If there was ever a performance that you couldn't miss for the world, this is it! Watch the full video below and please leave us a Facebook comment to let us know what you thought!
Don't forget to hit the SHARE BUTTON to share this video on Facebook with your friends and family.