Elvis Presley was one of the most iconic people to ever grace the entertainment industry. He was a beautiful singer and a wonderful performer. He was also a revered actor. No one could even rival the charisma that this man had.
When his first RCA single, Heartbreak Hotel, was released in January 1956, it instantly became a number one hit in the USA. He released a total of 24 studio albums and 4 live albums during his career, 10 of them hitting #1 on the Billboard 200 chart.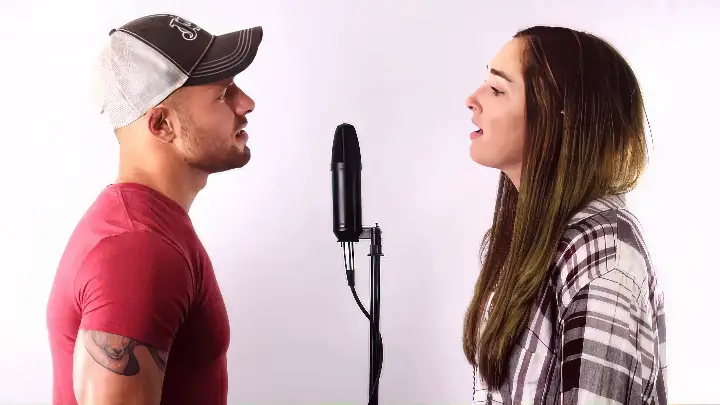 "Can't Help Falling In Love" is one of Elvis' most celebrated songs. It was featured in his 1961 film Blue Hawaii (which was one of the albums to hit #1, too). Over the years, it has been covered by countless number of artists. This piece was recorded by Andrew James with his friend Chandler Gallagher and it is truly beautiful!
Andrew is an aspiring country music singer from Smithville, Missouri. After having his cover videos featured on several large social media accounts, James swiftly gained national notoriety with his videos garnering well over 10 million views on YouTube, and his debut single "Moon and Back" peaking at number 99 on the iTunes Country Charts.
Elvis would have been proud if he heard this! Watch the full video below and please leave us a Facebook comment to let us know what you thought!
Don't forget to hit the SHARE BUTTON to share this video on Facebook with your friends and family.