The video below is a performance from the TV show The Voice -Germany by a contestant named Andreas Kümmert. He sings the 1972 Elton John classic, "Rocket Man," and from the very first line the judges are mesmerized by his bluesy, soulful rendition. Andreas changes the beat and the tone to make it at once more timeless but also more personal. The judges love it and he turns all four chairs–which presages the future since Andreas wins the entire season.
Andreas Kümmert's performance of "Rocket Man" is a masterclass in interpretation. He takes a well-known song and makes it his own, infusing it with his unique style and personality. The judges on The Voice -Germany are clearly impressed, and it's easy to see why. Andreas's voice is powerful and emotive, and he has a real gift for storytelling through song. His version of "Rocket Man" is a testament to the enduring power of great music and great performances.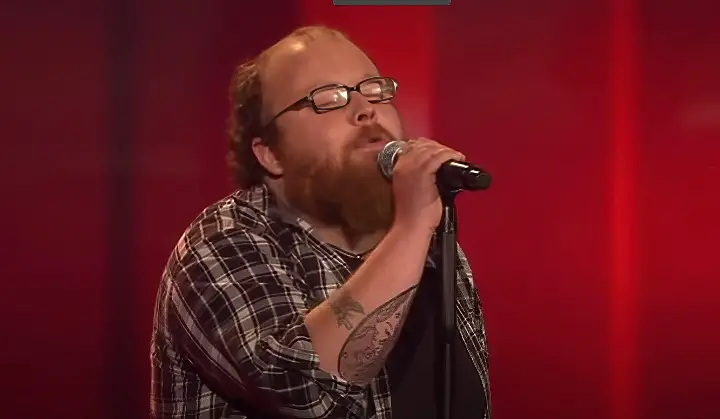 It's no surprise that Andreas Kümmert went on to win the entire season of The Voice -Germany. His talent is undeniable, and his ability to connect with audiences is truly remarkable. This performance is just one example of his incredible artistry, and it's a performance that will be remembered for years to come.
Overall, Andreas Kümmert's performance is a must-see for anyone who loves great music and great performances. It's a powerful reminder of the enduring power of music to move and inspire us, and it's a testament to his incredible talent. Whether you're a fan of The Voice -Germany or just a lover of great music, this is a performance that you won't want to miss. Watch the video below and please leave us a Facebook comment to let us know what you thought!
Don't forget to hit the SHARE BUTTON to share this video on Facebook with your friends and family.