This is definitely one of the best videos you will ever find on the internet. Andrea Bocelli is a genius!
This is probably one of the best things because and solely because of the wholesome factor in this video. The way things got better with the children around Bocelli is what impresses me the most. The way our heart just jumps and skips a beat when the children join the amazing tenor is what steals your hearts the most. These children are very talented.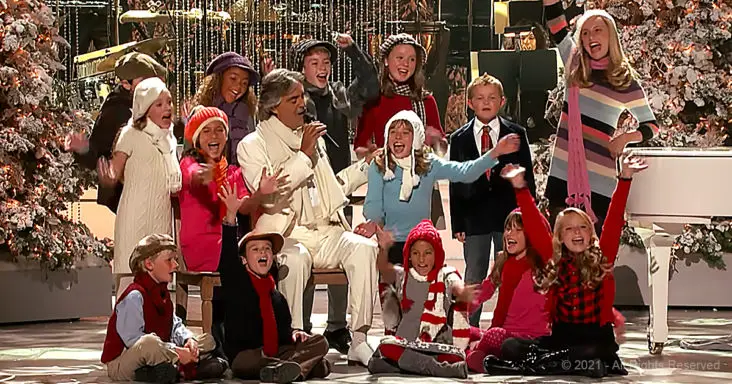 Andrea Bocelli is one of the most famous tenors all around the world and we all know him as a talented and exceptional singer. We really cannot help but love him, even more, when we see his enthusiasm and happiness while he performs this song with 14 children. They seem to be just as happy.
This is too wholesome. Watch the full video below!
Please SHARE with your friends and family!