Tribute is just one of those events dripping with celebrities, love, and warm respect for some important. For the impact they made in the industry and our lives. But when one honorable singer pays tribute to another phenomenal artist, it a moment of pure joy and chills.
In the Nokia Theatre, Los Angeles, CBS broadcasted "Stevie Wonder: Songs in the Key of Life – An All-Star Grammy Salute." Singers like Beyoncé, Ed Sheeran, John Legend, Lady Gaga, and more showcased an outstanding performance. But that's not all; the evening was blessed when the Italian Tenor, Andrea Bocelli, walked into the stage. The song choice was the renowned number that brought Stevie an Academy and Golden Globe, "I just called to say, I Love You."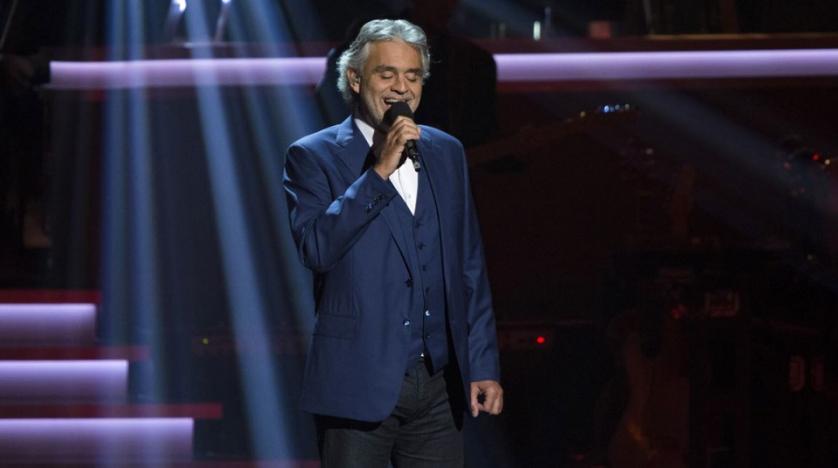 Before Andrea begins his performance on the stage, the singer cracks a joke,
"Stevie, you are a genius, a great composer. The only problem is that listening to this song; I thought it was very simple. When I decided to sing it, geez – it's so difficult! I did all my best, just to say 'I love you.' Thank you very much!"
Andrea sings in English and captures all the high notes of the song. Adding a twist to the original version with his talented Italian Tenor. At a point, we witness, even Steve cannot seem to resist singing along with Bocelli. The way Bocelli blends the song with smoothness must have given audiences a heave of goosebumps.
Please enjoy this remarkable performance.
Kindly share this with your loved ones too.