Firstly, Andrea Bocelli, the exceptional opera singer, needs no further introduction. Secondly, his song Matteo Bocelli exhibited his artistic talents. That even on various platforms. Finally, Virginia is following in the footsteps of her family.
In the clip below, the cute daughter sings alongside her father. The video takes place in their beautiful home. I mean, the parents have done it all. Three generations worth of singers, we have been blessed.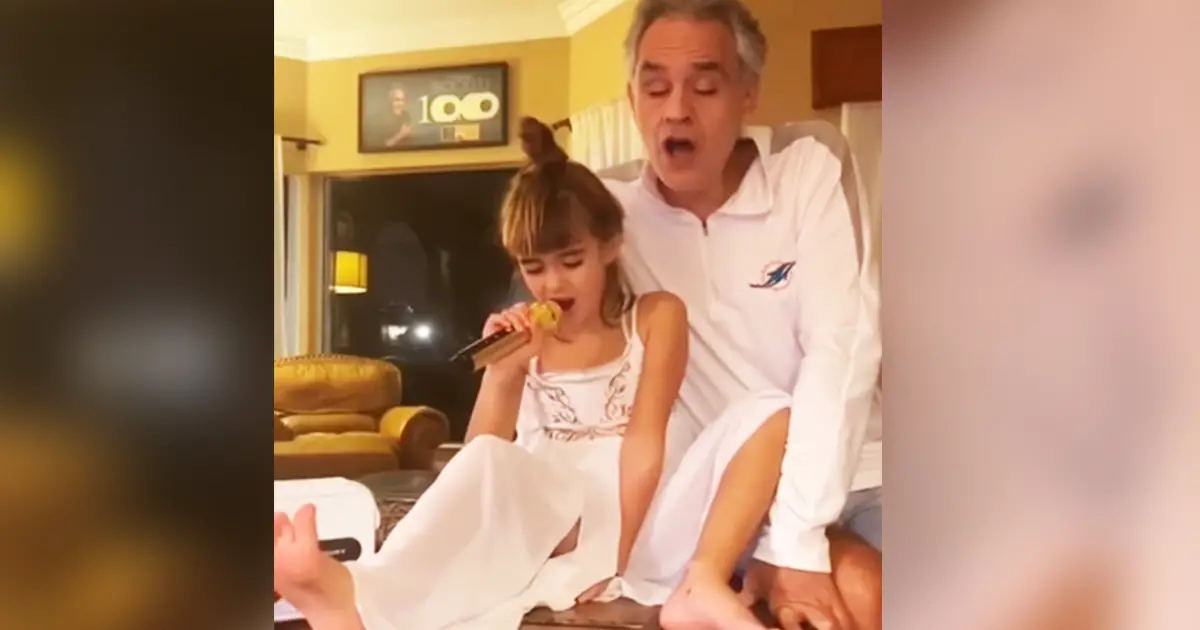 I can't wait for her to release singles. What about you? Don't forget to name your best one from the family.
Please share this remarkable video with your loved ones.