I'm used to seeing singers on America's Got Talent, and I'm used to seeing impressionists, but I've only seen a few singing impressionists. And none of them had the range and power that this AGT Semi-Finals act has–I think you're going to like it.
Merissa Beddows lets you know she's a trained singer from the very beginning of her act. She starts with Puccini's "O Mio Babbino Caro" from the opera Gianni Schicchi and she has incredible power as a soprano. But she really pulls the audience in when she breaks into her next song, Celine Dion's "It's All Coming Back to Me."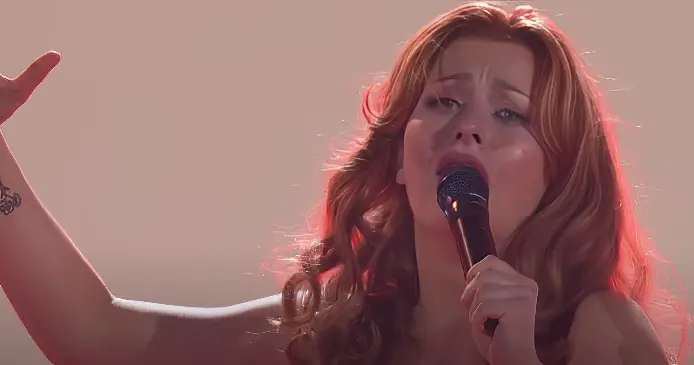 From there she crashes into Cher's "If I Could Turn Back Time" and at this point she has the audience eating out of her hand. It's on to Evanescence's "Bring Me to Life," where she shows depth and emotion. It's a tour-de-force and I hope you find it as entertaining as I did.
Watch the full video below and please leave a Facebook comment to let everyone know if what you think of Merissa's performance!
Please SHARE with your friends and family!