Adele is one of the most globally famous and loved artists in the world today, and apparently her sense of humor is every bit as lovely as her voice.
In a video posted by BBC on YouTube, Adele had the idea of showing up undercover at an "Adele Impersonation Contest" as just another contestant, and impersonating herself. Adele receives some face-altering make-up from the production staff, then joins the rest of the contestants backstage waiting for her turn to sing. Since everyone is dressed like Adele, no one seems to notice that she's anything special.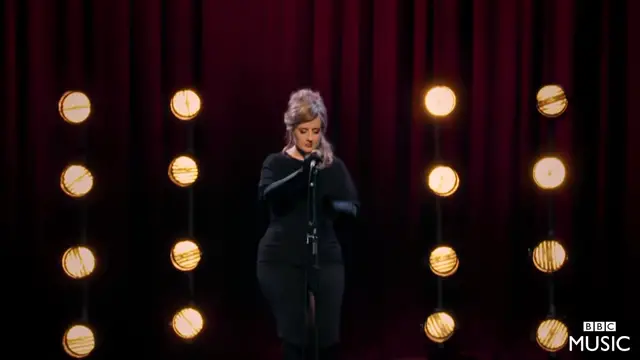 She even changes the way she talks so they won't notice and the resulting conversation is hilarious, with fans talking about what the "real Adele" might think of certain contestants and situations.
When Adele finally gets on the stage and performs, their reactions range from disbelief to utter shock–but all are priceless!
We must say Adele did a pretty impressive job in this hilarious prank. As for the fans, they got lucky enough to meet their favorite artist.
Watch the full video below!
Don't forget to SHARE this with your friends and family!