Emergency helplines have many ways they could help people in danger. They tend to save lives through creative ways.
You never know how much of a dangerous situation someone might be in until you get to experience it all yourself. But then again, it should always be made a little easier for the helplines to find you in any way possible. Operators are very empathetic and kind when it comes to consoling those in need. This is one of the best things you will ever find on the internet. In this story from March 2013, a California teen was at home alone when a group of criminals broke in. When the lone teen called 911, she was saved by a calm and kind operator. "I took off my shoes because I didn't want them to hear me, and I grabbed (the) phone," Oladipupo told ABC News in 2013.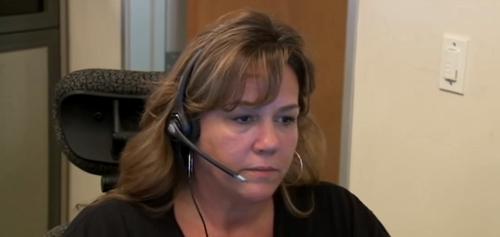 Rivera, a veteran police dispatcher who had collected 12 years of experience on the job at the time, answered Oladipupo's call. "…(M)y parents are both at work. OK, please hurry," Oladipupo can be heard saying on the 911 call. "Yes, we are on the way. We also have a helicopter on the way too," Rivera told Oladipupo. "We're all trained to just stay calm, to get her the help that she needs, let her know she's not alone," Rivera explained in an interview with ABC News. "My daughter's strong," parent Adebisi Jinado told ABC News. "I didn't even know how strong she was, and the police told me what happened. She's got an inner strength and it showed yesterday."
"She helped me a lot because if I wasn't on the phone with somebody, I probably would have freaked out," the brave teen told ABC News.
Please SHARE with your friends and family!