The beauty of music is that it is continually changing. Moreover, some songs are so powerful that they can define a whole era! These chart-topping songs not only change the course of music itself but makes an impact on dance as well. And these four guys show an iconic evolution of everyone's favorite dances!
Prom is a big deal for a lot of high schoolers. It's a night where students get to hang out with their friends and have fun! Moreover, some people get to show off their talents to everyone in their class. These four boys are from Nordrhein-Westfalen, Germany decided to use their dancing talents to educate their classmates on the evolution of this art. And no surprise, the brilliant routine went viral!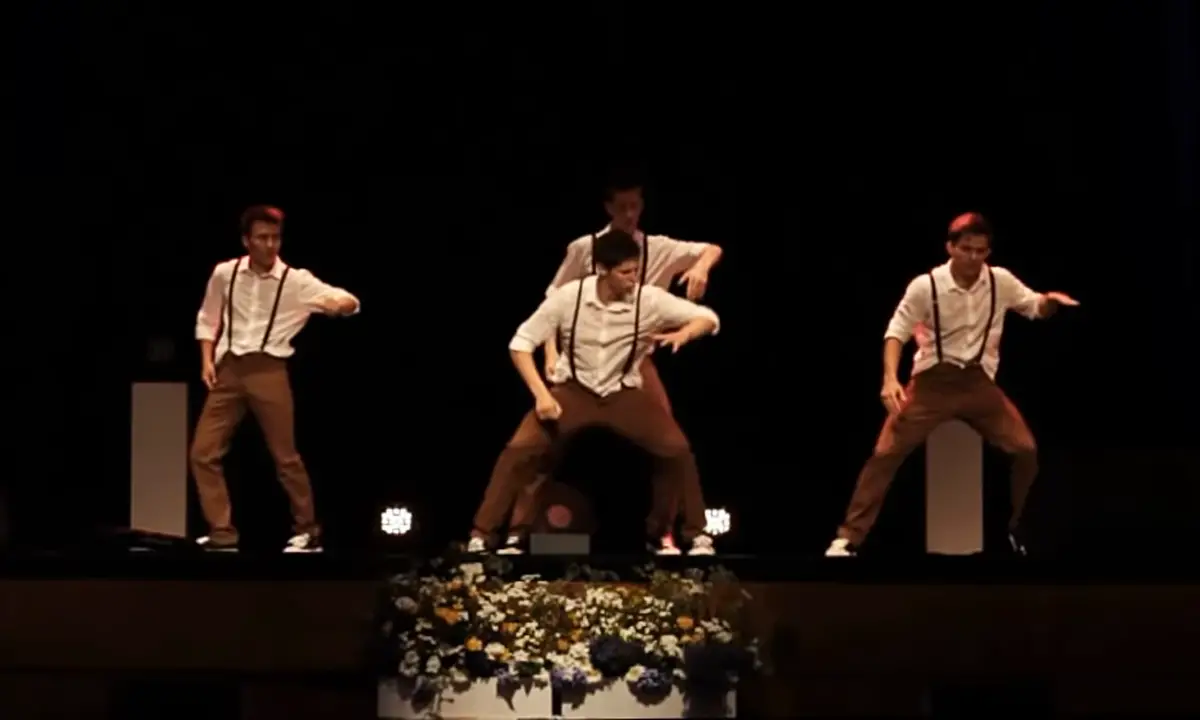 The group wearing matching clothes start by dancing to "Stand By Me," a famous 60s song by Ben E. King. Their smooth moves are impressive, but no one was expecting what would come next. The music changes, and so does their style of dancing! Furthermore, their choreography perfectly reflects the era of music. Not only are their moves spot on, but they also add some humor to their act. And they end the routine with a bang by dancing to the viral hit "Gangnam Style!"
Watch the video below:
And please COMMENT and SHARE!