There are lots of talented little kids on the planet. And thanks to the internet, they have now got a huge platform to showcase their talent to the entire world – which otherwise might have been known to only their family and friends. The clip below features one of these talented children. She is called Claire and she was only three years old when this video was taken. However, in spite of her small age, Claire has already managed to become quite a sensation on the internet.
You won't be able to stop smiling from ear to ear when you see this little girl walk up to the mic and start singing one of her favorite songs in the world. When the Disney movie Frozen came out, it became famous really quickly, especially amongst little kids. And Claire was no exception. However, before Froze, Clarie's favorite song had always been "Part of Your World" from another Disney classic, The Little Mermaid.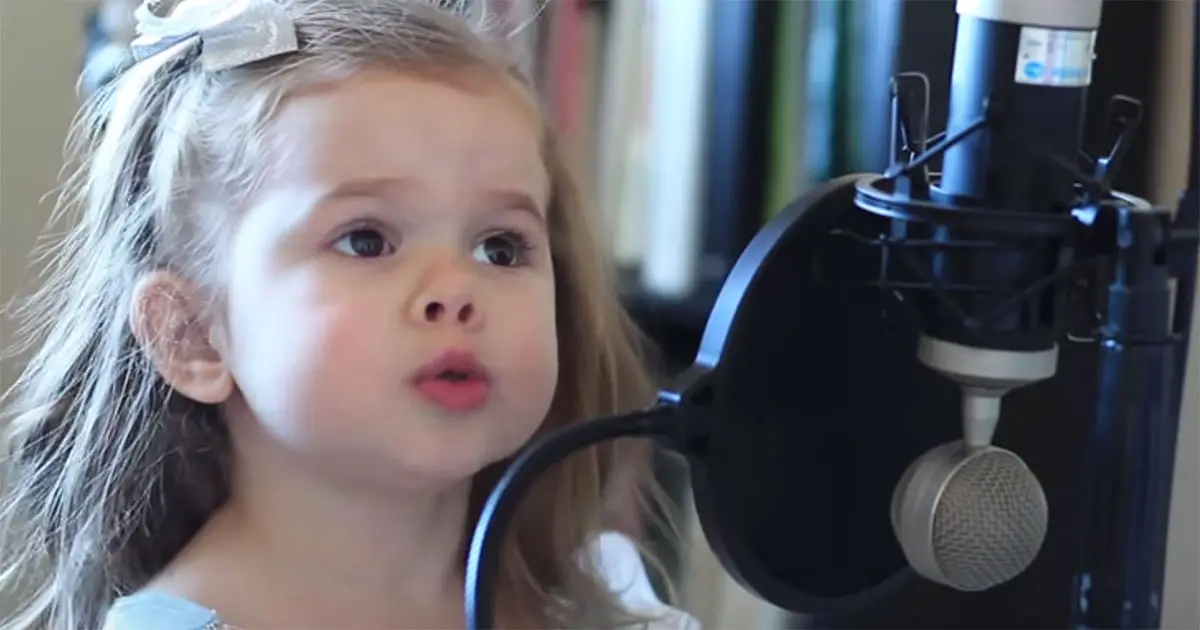 In this video, she shares her rendition of this particular song. The little girl not only loves to sing, but she also likes to play princess and watch movies during her free time. Check out Claire's adorable cover below! Did you enjoy this as much as we did? Don't forget to share your thoughts with us in the comments section!
Please SHARE this amazing clip to your family and friends!