I just can't get enough of these swing dance videos. Their moves are so fast and fun they look like they are improvised but they are so perfectly times, it's clear they are very skilled at what they are doing.
Here's a great dance competition called the Savoy Cup that's held annually in Montpellier, France, with categories for professionals and amateurs. In this video, we show the finals of the Team City Battle of the Hot Swing Sextet competition.
This battle features Milan, Italy, against Brussels, Belgium and it's clear both are eager to win both the audience approval and the overall competition. Milan takes the floor first, dressed in matching attire: men in white suits, women in purple dresses. Brussels follows in mis-matched vintage attire.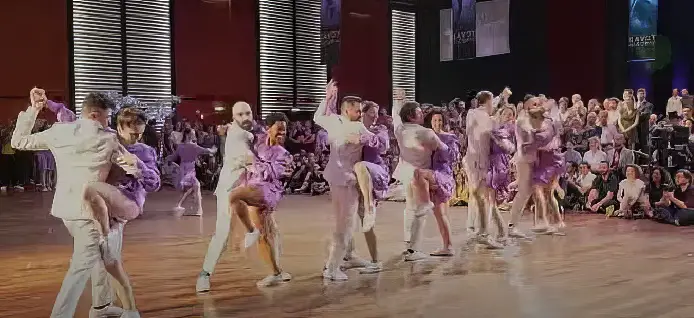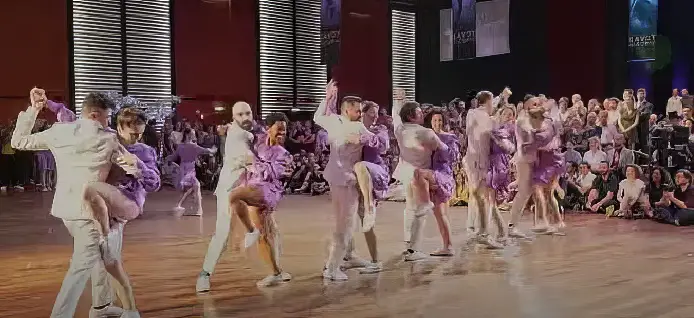 Both of these teams have energy and moves that will thrill you and when combined with the music, reminds me of a 1940s nightclub! I think you're going to love these talented dancers.
Watch the full video below to see who wins and please leave us a Facebook comment to let us know what you thought!
Please SHARE with your friends and family!