Here's a video that's a testament to the power of music–there's something about a good rhythm that just makes us want to dance, no matter what our age.
When mom put on a song called "Rattle" by The Bingo Players, this little 17-month-old toddler immediately felt the beat. He started to dance and the result is pure gold! He even encourages Mama to join him on the floor.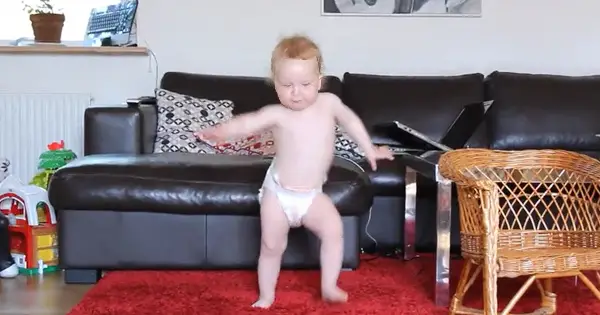 Even the photographer Dad can't resist laughing by the end. Watching them have fun together will make your day!
Watch this hilarious video below! Don't forget to tell us in the comments section if it brought a smile to your face!
Please SHARE this hilarious video with your friends and families!