Music has the power to bring us together and lift us up. It can be a source of joy and comfort in times of sorrow. It can provide a sense of unity and belonging to people who feel isolated. Music has the power to help us celebrate victories, mourn losses, and express our emotions. It can help us escape the constraints of everyday life and explore different cultures and ideas. Music has the power to transform lives, heal hearts, and bring people together in ways that words simply cannot.
Well here's a video that's a testament to the power of music–there's something about a good rhythm that just makes us want to dance, no matter what our age.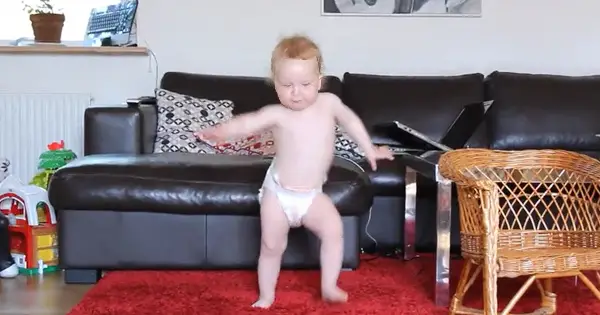 When mom put on a song called "Rattle" by a group named The Bingo Players, this little 17-month-old toddler immediately felt the beat. He started to dance and the result is pure gold! He even encourages Mama to join him on the floor.
Even the photographer Dad can't resist laughing by the end. Watching them have fun together will make your day! Watch the video clip below and please leave us a Facebook comment to let us know what you thought!
Don't forget to hit the SHARE BUTTON to share this video on Facebook with your friends and family.