Our Cadets at the US Air Force get the education in order to protect the country. Hence, with such a rigid routine, these 15 men still manage to practice in a group.
The band goes by the name Stairwell. This comes from their singing on the stairwells of the academy. Due to the lack of a rehearsal space. They own the stage the moment they get on it. Their impeccable syncing is praiseworthy.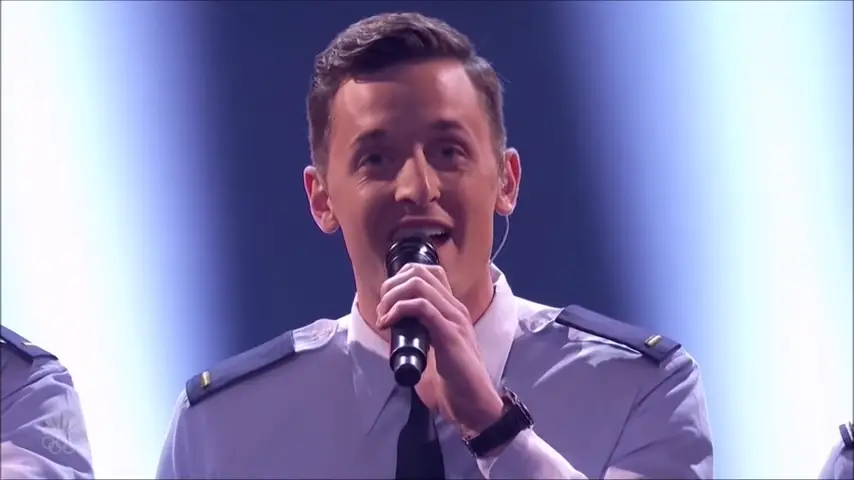 As soon as the song ends, the room gives them a standing ovation. The judges and the audience who get captivated by the performance. Mel gets emotional with their presence. I hope you enjoy this rendition of "Castle on Hill" by Ed Sheeran.
Please share this amazing cover song with your loved ones.