If you have a dog, or have lived around dogs for long enough, you know hoe amazing they can be. Even the hardest of hearts cannot resist their charm and love. They are just so affectionate with the ones they love, and aren't afraid of making new friends either. Apart from that, they can also surprise everyone around them with their unusual and strange abilities and talents! The pooch in the following video is a perfect example of this!
The pooch in the video is called Lady Xena. Her owners took her as a participant in Belgium's Got Talent. You might be wondering what a dog would be able to do at a talent show. She looked quite big, so her talent didn't seem to be special acrobatics or tricks. Instead she had a very special. Every time Xena hears Whitney Houston's hit "I Will Always Love You", she can't stop herself from singing along!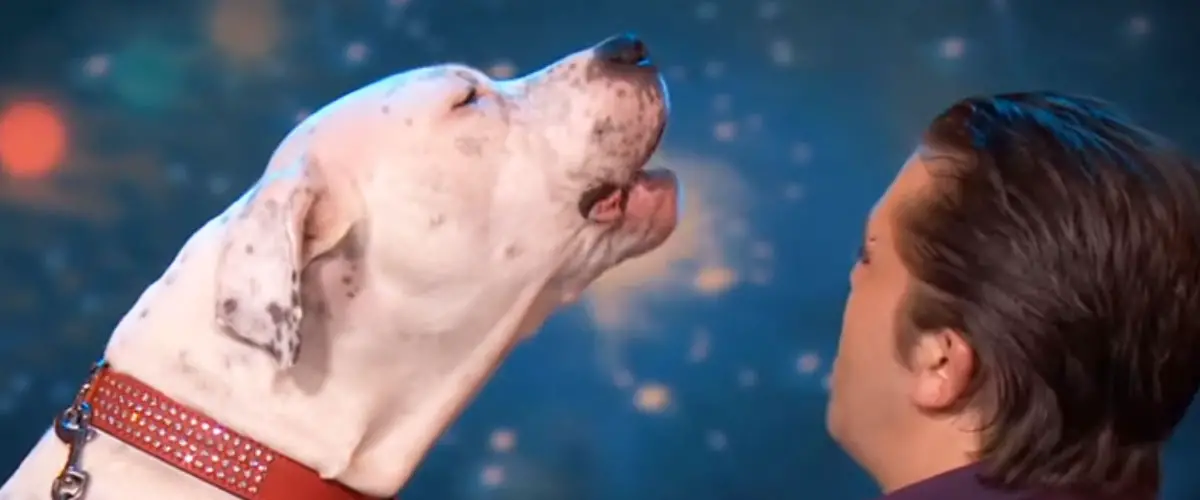 The crowd seemed skeptical at first, but she really impressed them all with her unique rendition of the song. Her owners Mick and Daphnée have had her since she was 12 weeks old. They discovered her strange talent when one day they visited a café and this song started to play. Xena started to sing along and howl too! Naturally her owners thought it was really weird, but also very sweet.
This performance was really unexpected, but it did entertain the audience. Who could've thought a dog would be able to do this?
Check out this amazing video below:
SHARE this hilarious video with everyone you know!