Cheerleading is a serious business, especially during high school. Hollywood movies like Bring It On have given us an idea of how competitive cheerleading can get. And this video shows us how difficult it is in real life.
The video is of the Japanese female cheerleading team competing at the 6th World Cheerleading Championship. And the routine they perform is incredibly impressive.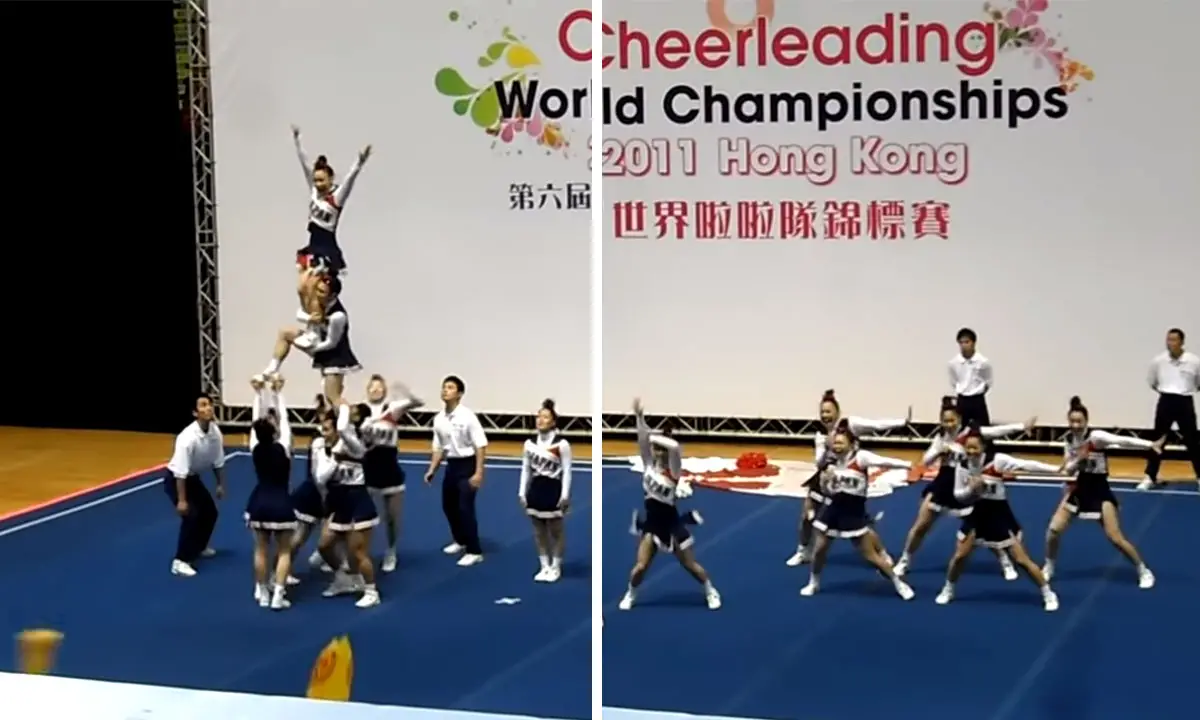 Even high school cheerleaders are pretty amazing and impressive. But these Japanese cheerleaders take cheerleading to a whole new level. From the groundworks to forming an amazing human-pyramid and each flips and turns in between will give you chills.
WATCH the incredible routine below.
COMMENT and SHARE if these incredible dancers won your heart.