There is no doubt that the times are strange right now. Most of the world is staying indoors due to the Corona Virus lockdown measures. Moreover, once a daily activity like grocery shopping has become a rare outing. And the most treasured item out of everything is toilet paper!
Ozzy Man is a famous Australian reviewer who has made a name by giving hilarious commentary. Moreover, his funny remarks are usually towards the bizarre thing he finds on the internet. And nothing is stranger than two people in a supermarket, fighting over toilet paper during a pandemic!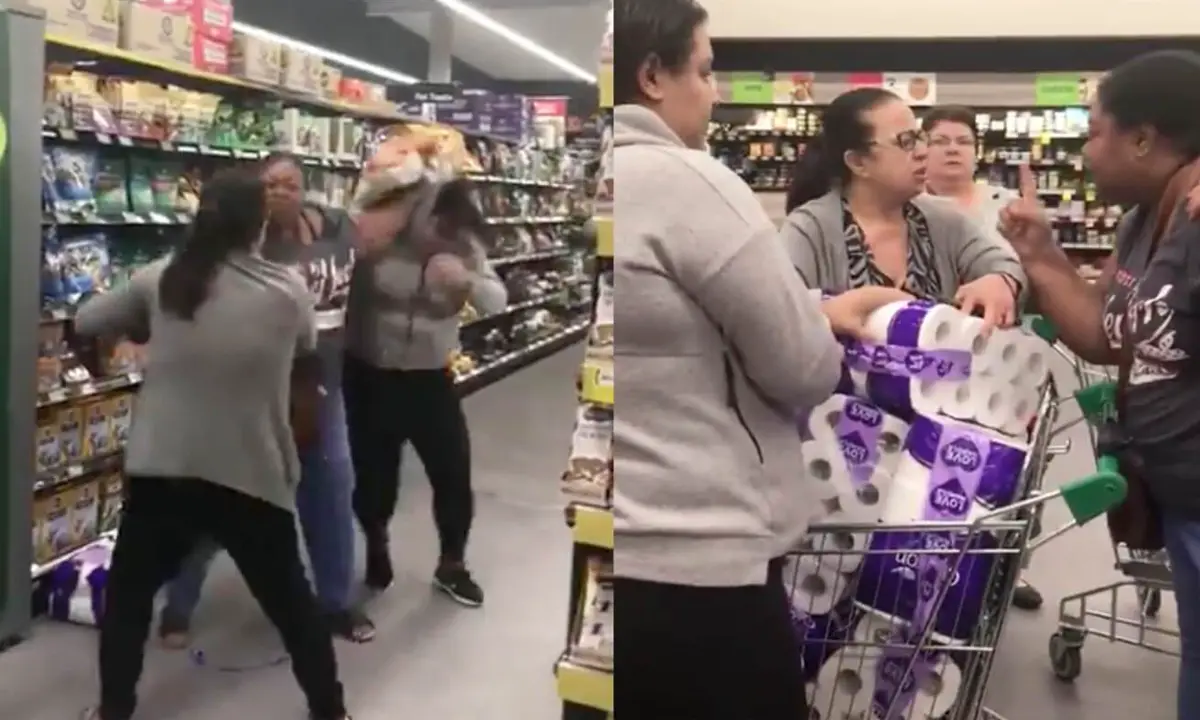 In a video from Ozzy Man's hometown, three women are fighting in the aisles of a Woolworths supermarket. One lady is protecting a pack of toilet paper from two women who are in a panic buying frenzy. All of them are hitting and pulling each other's hair! Later, we see the two women with a shopping trolley that is filled to the brim with the precious tissue. Furthermore, they refuse to give even one to the woman! Fortunately, the store manager steps and confiscates the whole trolley. He also calls the police to report the fighting and hoarding!
Watch the hilarious review below:
And please COMMENT and SHARE!