Here's an incredible video about a wildlife official who is called in to help in a somewhat bizarre situation and resolves it with an unbelievable feat of skill.
In the clip below, two wild bucks get their antlers tangled and were unable to free themselves for several hours on a rural property outside Calgary, Canada. Resident Russ Wright noticed the deer and called in wildlife officials, then filmed the animals and what occurred when the officer arrived.
Sgt. Scott Kallweit was the wildlife officer who arrived and took it upon himself to resolve the situation. He grabbed his shotgun, loaded it with slug shells, and set up to wait for the right opportunity.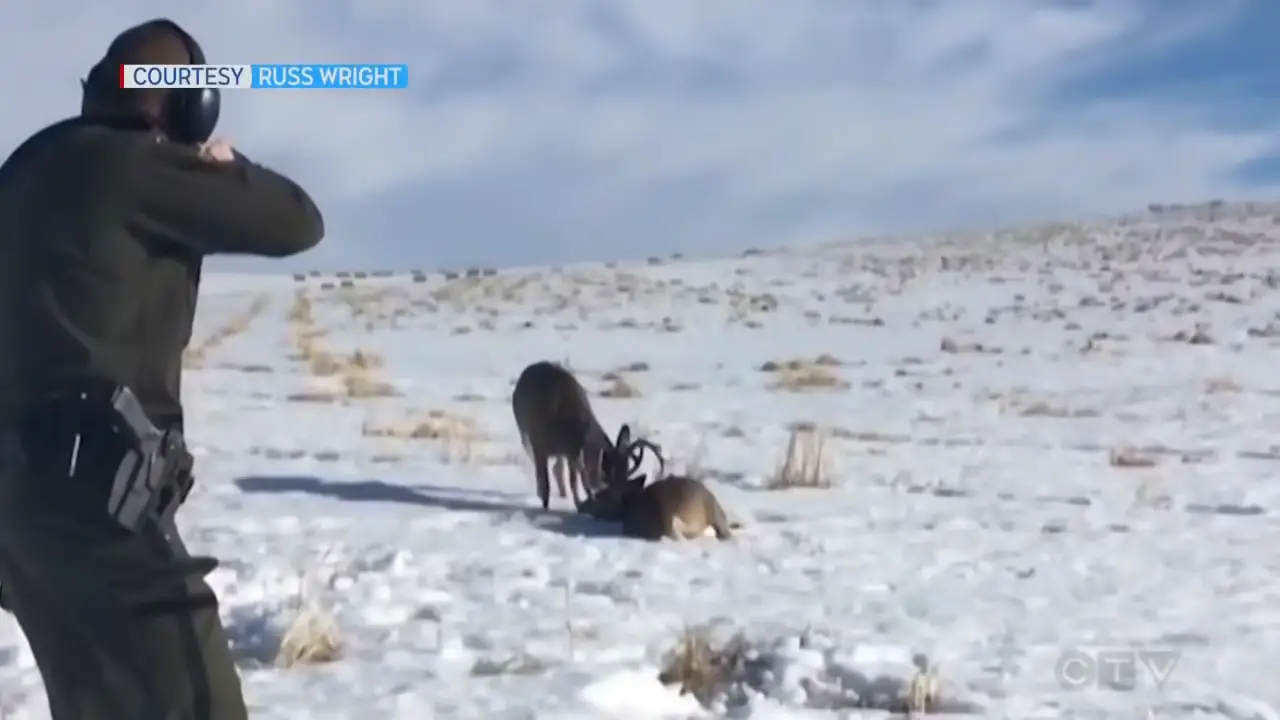 "Just one shot, the deer got up, took off–it was just such a cool scene," said Russ. "I've never witnessed that in my life, probably never will. It was a once-in-a-lifetime thing."
Sgt. Kallweit said, "The shot was definitely dynamic, but it is a matter of waiting for a good opportunity when both deer are still." Watch this display of extraordinary skill and please leave us a Facebook comment to let us know what you thought!
Don't forget to hit the SHARE BUTTON to share this video on Facebook with your friends and family.