There are many incredible country artists in the world. Lots of amazing female country stars have won our hearts over the course of time. Even if you aren't into country music, I am sure you have heard of great names such as Dolly Parton, Patsy Cline, Loretta Lynn, and Reba McEntire, among others. However, many people tend to believe that the tile of the true country queen goes to none other than the amazing Kitty Wells.
Some of us haven't heard of Kitty Wells at all. If you are one of those people, this video is going to be a treat for you. You won't be able to stop listening to her once you give this a watch! She is truly amazing! Most of the people from the younger generation probably don't know about her, but Kitty Wells has managed to leave some momentous impressions in the world of country music. Wait till you hear her classics – you are going to be an instant fan!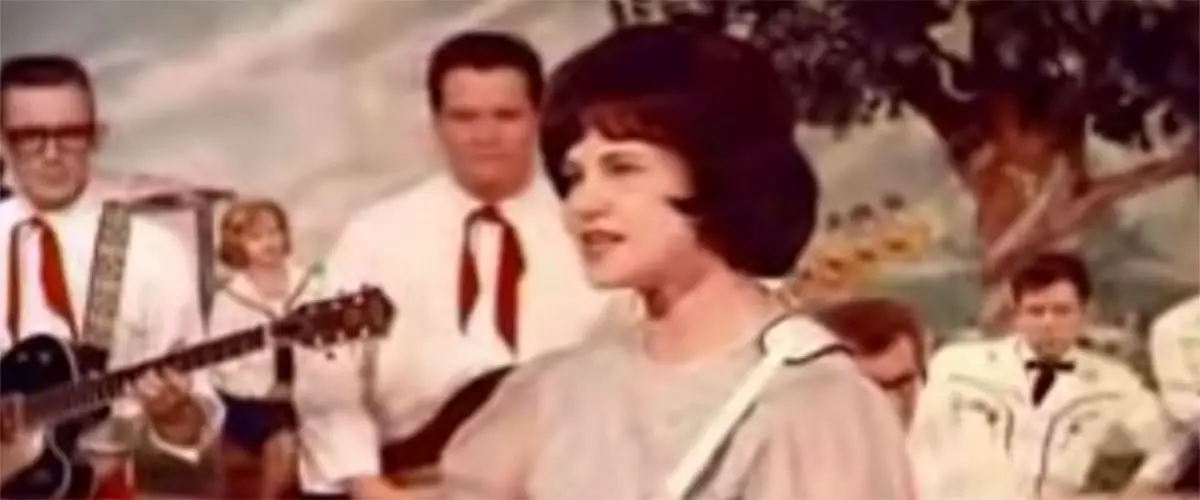 When she came on the Grand Ole Opry stage in 1952, Kitty became the first solo female musician to ever do so. In this video, we get to see her singing her big 1952 number 1 hit, "It Wasn't God Who Made Honky Tonk Angels", at the Grand Ole Opry. The song was originally banned from being played on the NBC series, but after it became famous, Kitty was invited to perform it live.
Watch this classic below! Do you remember it? Share your thoughts in the comments!
Please SHARE this amazing video with your family and friends