Meet Bubba, a two-humped Bactrian camel, who was rescued from deplorable living conditions. Due to starving, his ribs were visible, and the worst part was— his humps had collapsed. Bubba looked like he had given up but Julie, a board member of the South Florida SPCA Horse Rescue, wanted to bring him the life he deserved.
Julie decided to make Bubba strong enough so that one day, he can live a free, healthy life. Due to damaged teeth, Bubba could not eat the required amount of food. So Julie got his teeth fixed and worked tirelessly to befriend Bubba and make him gain his appetite. Eventually, Bubba became comfortable enough to reveal his gentle and friendly personality. Moreover, he became double his size and his humps started getting bigger!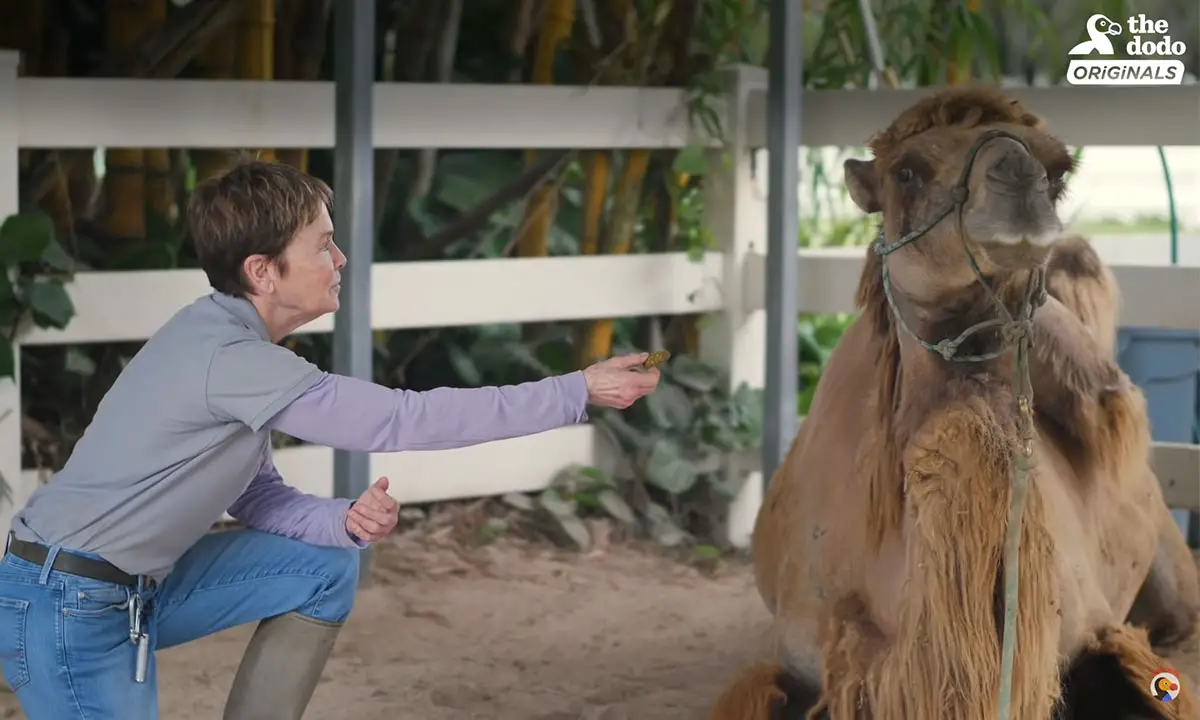 Thereafter, Christi, the Wildlife Team Lead (Black Beauty Ranch), took the responsibility of bringing Bubba happiness. After his stay there and another check-up with the vet, the gentle giant was ready to move to the pasture. But perhaps, seeing the huge vehicle made him nervous and Bubba took a long time before getting into it.
Now, Bubba is free and happy in his forever home! He is enjoying his time meeting new friends and eating as much grass as he wants.
WATCH the wholesome video of Bubba's transformation. He is like a giant puppy!
COMMENT your words of appreciation for all the people who worked towards making Bubba strong and radiant. SHARE this video with everyone to spread animal love!