It's hard to stay positive when there is a global pandemic going on. Moreover, people are practicing social distancing measures by staying indoors. Although this limits the spread of the Corona Virus, you are constantly bombarded by news about the outbreak. And this can make anyone feel down. But this 97-year-old is going viral for beating the quarantine blues most sweetly!
Chuck Franzke is a World War 2 veteran. He is also a member of the Stars and Stripes Honor Flight account which helps war veterans fly to visit war memorials and museums in Washington DC. With all these years of experience and wisdom, one thing Franzke knows is that you should not let anything stop you from living life. This includes lockdown restrictions!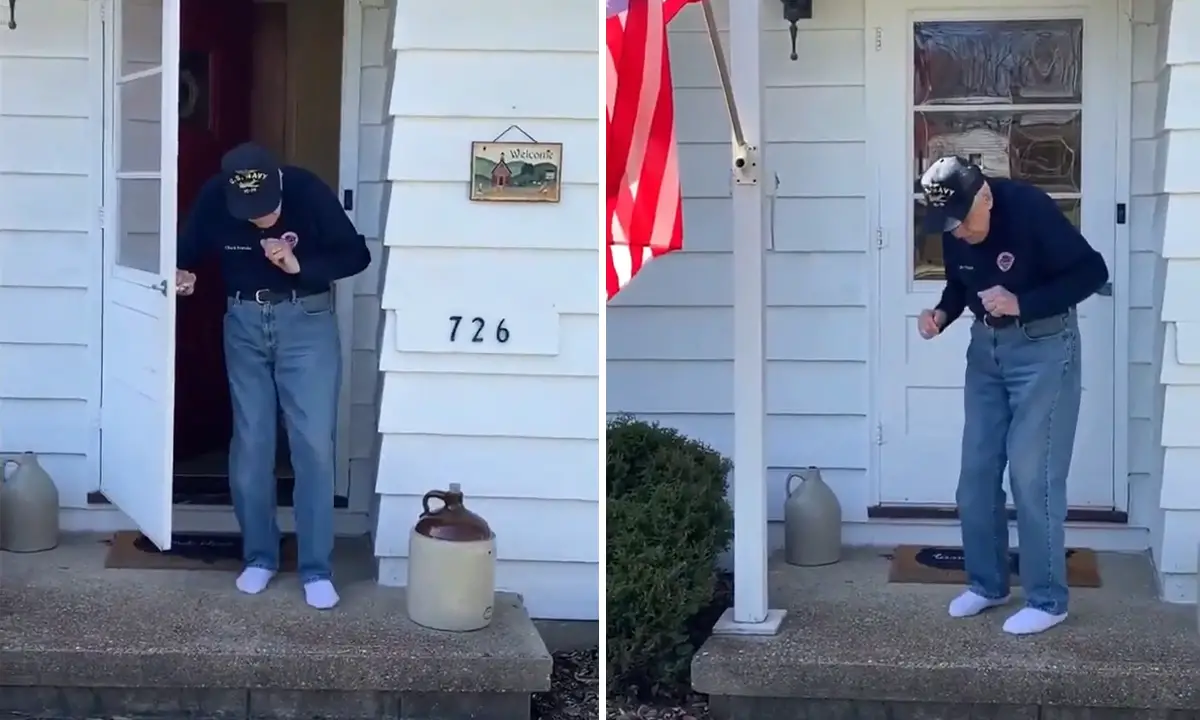 As Justin Timberlake's upbeat hit "Can't Stop the Feeling" plays, the veteran makes it out of his door. Moreover, he stands in his front porch as he shuffles to the pop song! Despite not being able to the Jitterbug as he once could, Chuck doesn't miss a beat. Furthermore, the internet is in love with the vet's enthusiasm.
And he even got praise from Justin Timberlake himself! He's truly a light shining during such challenging times! Watch the video below:
And please COMMENT and SHARE!