When people serve their community for a long time, the community tends to return them back with some good things as well. This is exactly what has happened in the case of this elderly volleyball referee.
This 76-year-old referee had been suffering a lot due to his broken vehicle for the longest time. Lemuel Buster had to pay for his rented car from the money that he saved up from the community games. Running his daily life chores was not easy at all. The community of Paulding County Parks and Recreation Department in Paulding County, Georgia took notice of his problems.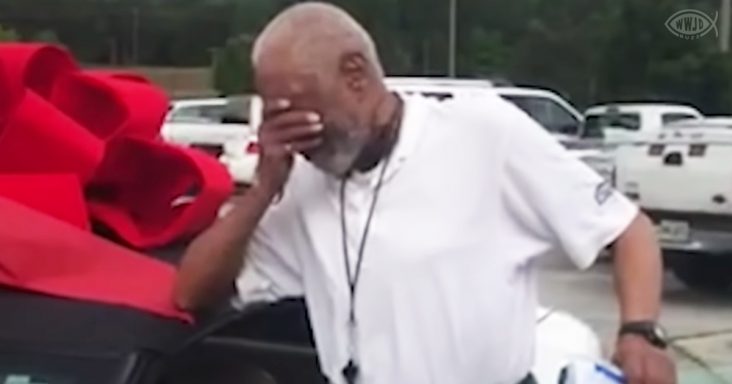 Lemuel was shocked when he saw a Chrysler Sebring convertible by the community that he has been serving for years. They even gifted him with a $1000 gift card and a coupon to McDonald's. Lemuel really could not have asked for anything more. He seemed more than grateful to receive all this love and gifts from the community team.
Buster cried tears of joy when he received his gifts. But, we must admit that he truly deserved it all! Watch the full video below!
Please SHARE with your friends and family!