Homecoming royalty is usually the terrain of the popular group. But at Bismarck High School in North Dakota, it wasn't the football and cheerleader captains who got crowned as homecoming king and queen in 2020. It was the school's biggest football booster and his fraternal twin sister.
Riley Fogarty has autism and spent his time cheering for rather than playing football. But his sister Ellie points out he's not so much special needs as special gifts. "I think Riley has taught everyone about acceptance, and he's taught people how to see beyond differences," Ellie said.
But it was still quite a surprise that Riley was crowned homecoming king. Ellie was bursting with pride and Riley said, "Felt good. Pretty powerful. Pretty proud." But there was one more surprise to come.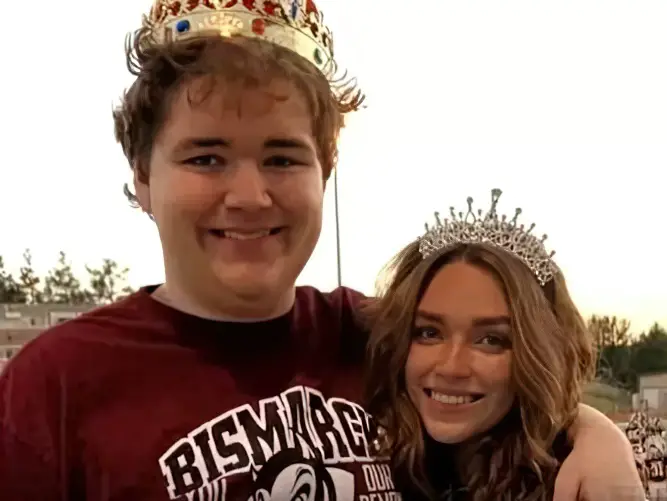 "I was looking around, everyone was looking at me and cheering," Ellie said. "And then I feel the crown on my head, and I was like, 'oh, my gosh. I just won.'"
Watch this heartwarming video below and let us know in the comments what you think of Riley and Ellie.
Please SHARE with your friends and family!