Humpback whales are one of the most magnificent creatures ever: 30-ton giants that migrate farther than any mammal on earth and live mostly underwater eating tiny fish and crustaceans.
Most of us will never see one of these beautiful mammals. But this dramatic footage, captured by Edmond Giroux, shows how a whale tour group off the coast of Nova Scotia got rare treat when three humpbacks breached the water in front of them.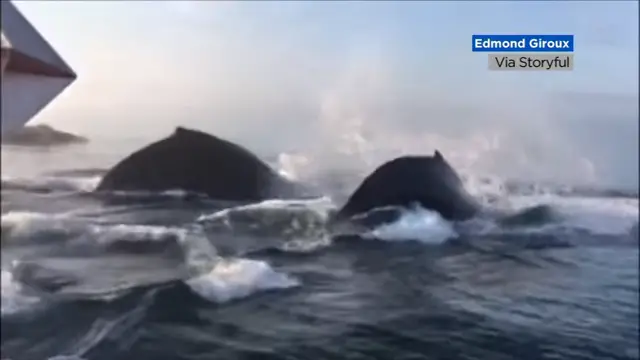 Tour operators Ocean Explorations Zodiac Whale Cruises explained on Facebook that the  whales were "logging" by the boat for several minutes before their "take off," which is how they knew what was coming.
This is a magnificent sight to behold. Watch the full video below!
Tell us what you think and please SHARE with your friends and family!
Interested in learning more about humpback whales?  Check out this LiveScience article.