The video below shares an awesome moment from The Tonight Show Starring Jimmy Fallon and it is surely going to make you smile from ear to ear. The show features some hilarious segments and one of the most popular amongst them is the "Lip Sync Battle".
Lip sync battles are very popular and it is not hard to see why. In one of the episodes of the show, actor Tom Cruise went against the host Jimmy Fallon in an intense sync-off.
If you are a Tom Cruise fan, you don't want to miss this! The actor went first. He decided to perform The Weeknd's hit song, "Can't Feel My Face". For the second round (unfortunately it's not shown in the video), Tom sang "Paradise By The Dashboard Light" by Meatloaf. Jimmy went for the classics. He did "Undercover Of The Night" by the Rolling Stones.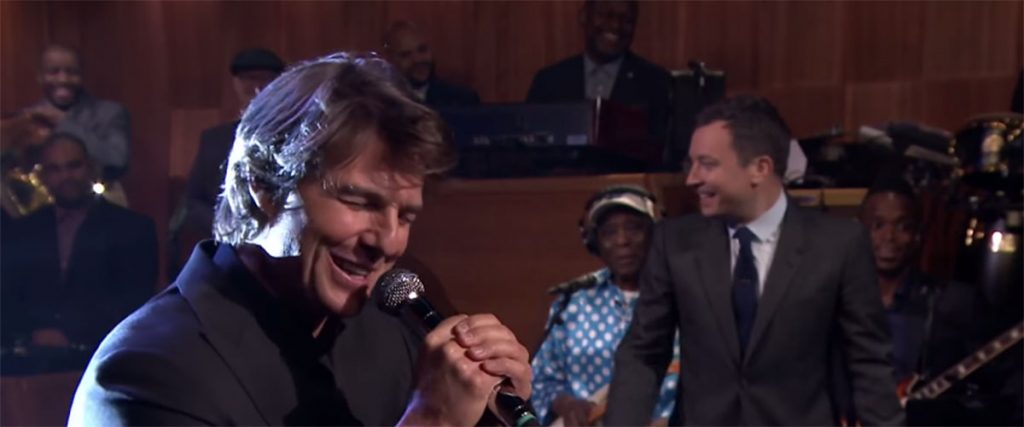 The highlight of the battle, however was when they did "You've Lost That Loving Feeling" by the Righteous Brothers, which Tom used in the iconic piano sequence with Anthony Edward in Tom's movie Top Gun.
The audience went crazy after they saw the two of them go! You will probably be just as impressed! Watch Tom and Jimmy face-off in the video below and please leave us a Facebook comment to let us know what you thought about their battle!
Don't forget to hit the SHARE BUTTON to share this video on Facebook with your friends and family.