Dogs love walks. They can get pretty excited at the prospect of going outside. But there are always some exceptions. For example, the adorable husky given below! This cute pooch doesn't like walks as much as his canine counterparts. So whenever he is out on a walk, he tends to do something hilarious! I can't stop laughing at this!
When this husky gets tired of walking, he lets his dad know about it. He hops up and down and tries to jump him. He pesters the poor owner until he surrenders. These walks often end with dad carrying him on his back! Wait till you see this husky get piggyback ride from his owner. What an adorable little guy!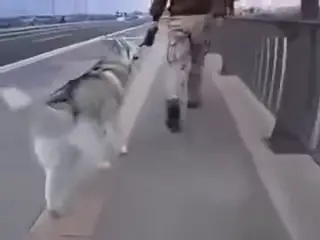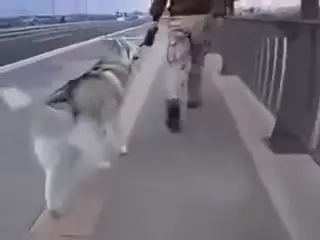 Watch this cute video below! Did this bring a smile to your face? Don't forget to share what you thought about it in the comments section!
[ytvid id ="VHdTnJH4-ew"]

Please SHARE this heartwarming clip with your families and friends!