Playing an instrument is not as easy as it looks. It takes lots of practice and hard work to play one effortlessly.
This 13 year old has mastered the art of playing music on the violin and she is phenomenal. Karolina Protsenko is a talented violin player. She has been playing in the streets for a while now. One of her best performances, however, is when she performs Levitating by Dua Lipa on the violin.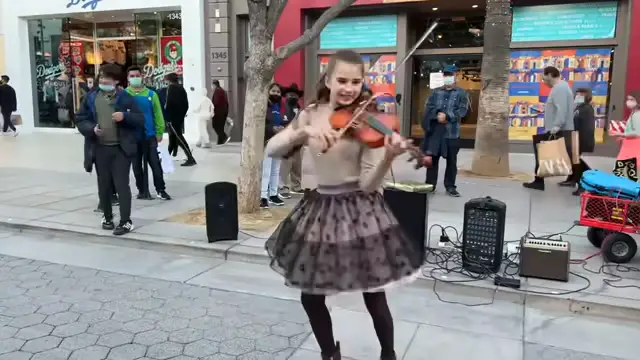 The young girl is very graceful yet has a swagger to her. She knows exactly how to stop the passersby. While she vibes to her own music, many people are left breathless. Karolina's performance would make Dua Lipa so proud.
Hopefully, she will get to perform with the pop icon soon. Watch the full video below!
Please SHARE with your friends and family!