This article sheds light on a story that went viral where a father shared the harsh remark a teacher made in his son's answer sheet. Yes, it is true that students must be able to understand what the teacher is teaching, hence several teaching approaches are required.
The choice of teaching techniques, on the other hand, can be influenced by the school's mission statement, classroom demographics, the teacher's educational philosophy, and, most crucially, the subject area. However, no teacher should demotivate any student in the manner this teacher did.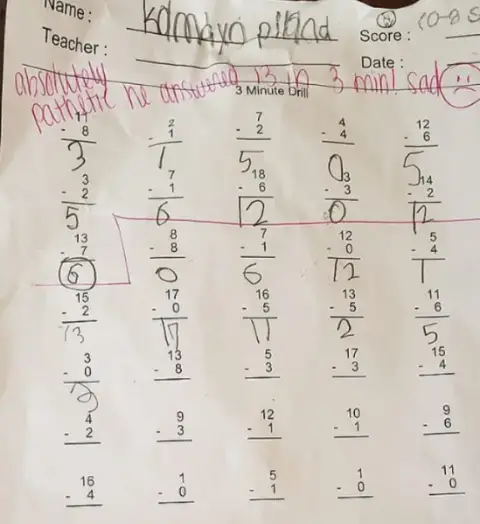 Chris Piland of Pennsylvania posted the snapshot to Facebook, plainly displaying his son's math work from that day at school. The following was included in the feedback: "Absolutely pathetic. He answered 13 in 3 min! Sad." with a sad face made right next to this comment.
Once after this thing went online, thus viral, a petition was also started on the internet to have this particular instructor, Alyssa Rupp Bohenk, dismissed. Many parents stated that they would not want that teacher to teach their children.
Watch this video below and let us know your thoughts in the comment section.
Please SHARE this video with your friends and family!
What do you think?