It is often said that the human body is capable of almost anything. Many of us don't agree with this statement, but sometimes we stumble across videos (like the one given below), and it really makes us think. I thought I had seen it all, but when this talented gymnast stepped onstage, it felt as if my eyes were deceiving me!
She is called Tatiana Konoballs and this performance of hers was featured on the popular French program called Le Plus Grand Cabaret Du Monde. What she does is really amazing to watch. A lot of us suck at balance, but the way she manages to steady, not one, but three large rubber balls simply blows my mind! Wait till you see her performance!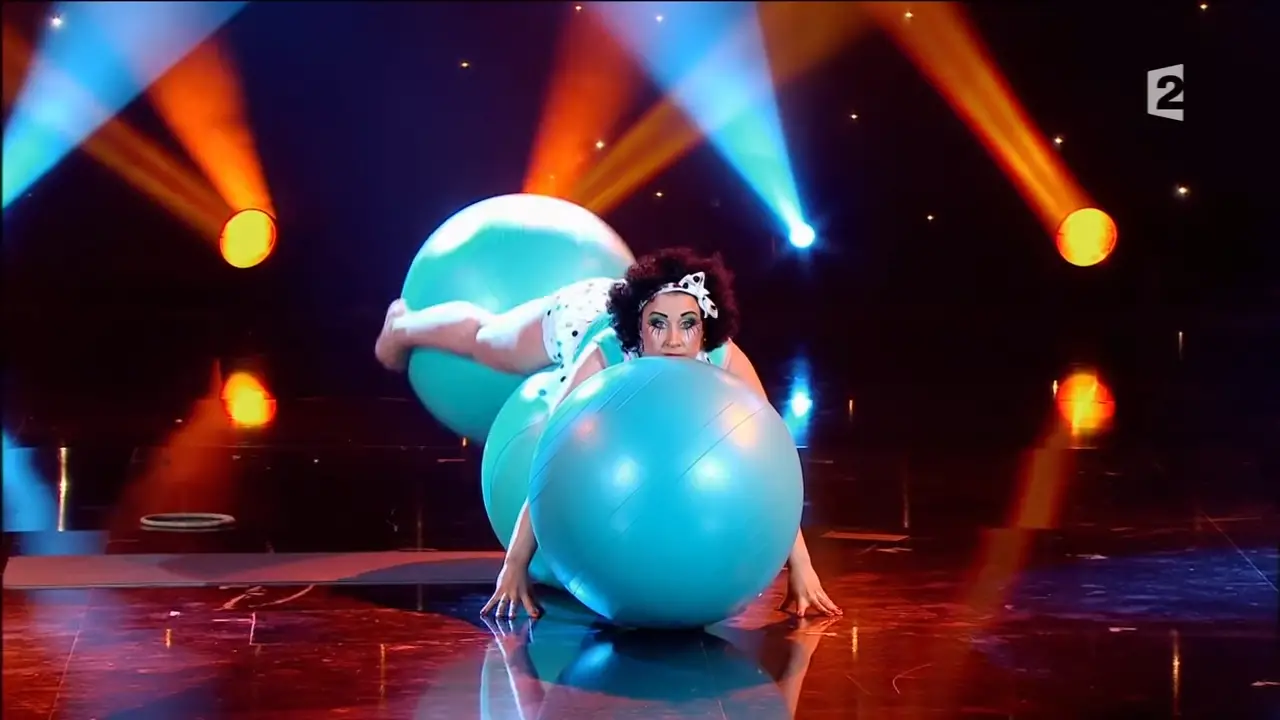 Watch Tatiana's performance in the clip given below and let us know if you enjoyed her performance via the comments!
Don't forget to SHARE this video with your families and friends!