Kids are a real bundle of joy. Ask any parent, they will give you the same answer – they just love their kids and they wouldn't be able to imagine their life without them. However, having a kid also means saying goodbye to all your peace and quiet, especially during the early years. Tiny babies are unforgiving in that regard, aren't they? They can have quite the mood swings and you never know what to expect from them.
As it turns out, this seems to be the case for not only humans but for our animal friends. Animal parents have as much trouble dealing with their kids' irrational mood swings as human parents do. Just take a look at this poor mama elephant for example. She can tell you, like all other mothers in the world, that toddlers have a habit of pouting, stamping their feet, and screaming like madmen in order to get their way. They never hesitate to throw a temper tantrum.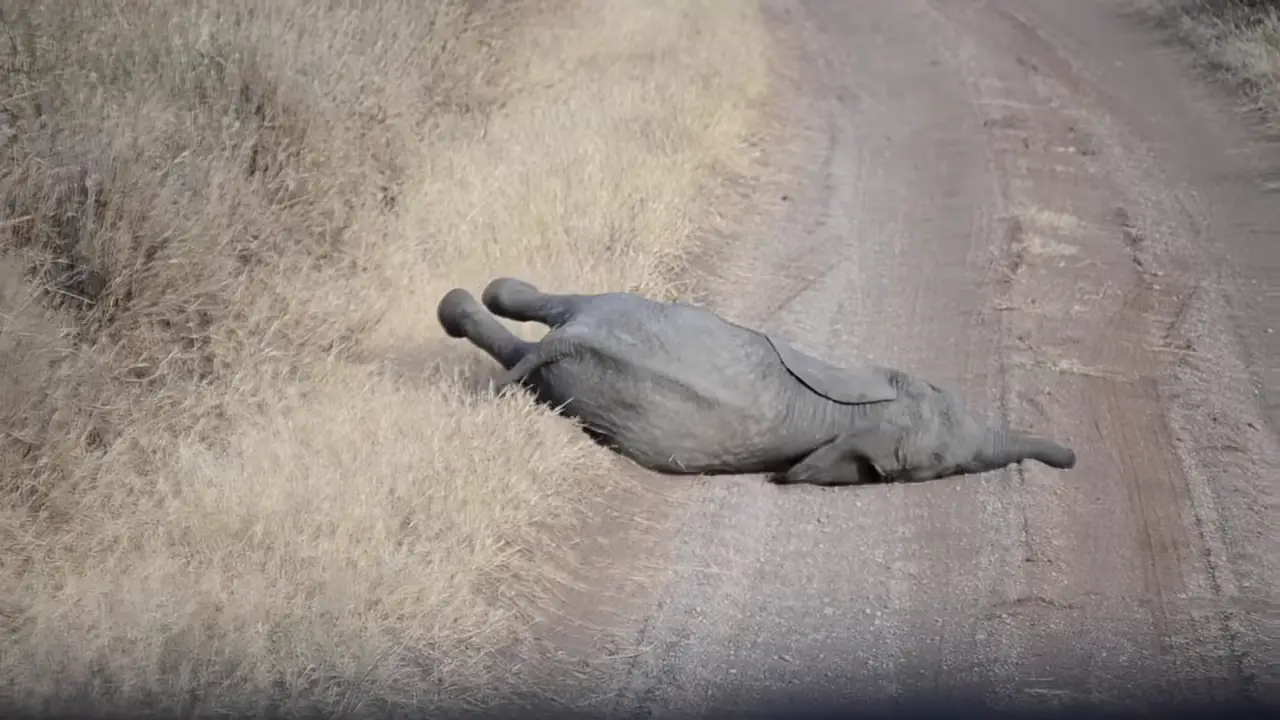 Their hissy fits are also very funny, to be honest. Though it might be a bit embarrassing to the parent, the spectators can really get a kick out of it. Kids really know how to put on a good show! You are going to be in hysterics when you see the antics of this baby elephant! This tiny calf is a real drama queen. He wasn't happy with whatever his herd was doing, so he decided to let them know. Wait till you see his next move! His mom, on the other hand, is having none of his nonsense.
Watch him throw the cutest temper tantrum below!
Please SHARE this hilarious clip with your family and friends!