There were a few eye rolls when 53-year-old Jacqueline Faye walks on stage and her details of living on a farm brought a roar of laughter. At one point Simon looks at his fellow judges to confirm what he was hearing was real. But, as they say, never judge a book by its cover.
Once she grabs that mic and starts to sing, the laughter turned silent and the audience quickly fell in love with her magical voice. Jacqueline chose, "You're My World" for her audition, a beautiful love song written by Helen Reddy and recorded by Cilla Black in 1964. It has been covered by many artists since then, including Tom Jones and Harry Nilsson.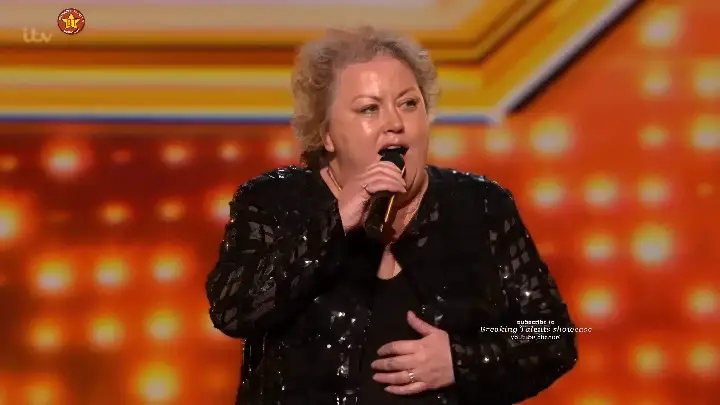 The lyrics of the song capture the joy and devotion of being in love, expressing the idea that the person's love is the singer's entire world. The song has a light and airy melody that reflects the sentiment and emotion expressed in the lyrics.
Her rendition brings the audience and judges to their feet and this heartwarming video will make you laugh, cry and cheer. Watch the full video below and please leave us a Facebook comment to let us know what you thought!
Don't forget to hit the SHARE BUTTON to share this video on Facebook with your friends and family.