In my opinion, swing dance is one of the most thrilling dance styles ever to be invented. Many perfect this style seamlessly on the dance floor without having the chance to practice it all. Freestyle is the beauty of any talent. But the choreography is crucial when you decide to enter a competition.
Dance partners Ben Morris and Jennifer DeLuca come from the opposite side of Orange Counties. The duo, however, doesn't let the distance keep them from entering competitions. During Capital Swing Dancers' Presidents' Day convention that was held in California, the duo walked out to perform an unprecedented number. But to the dancers' surprise, there wasn't a single swing style in the show.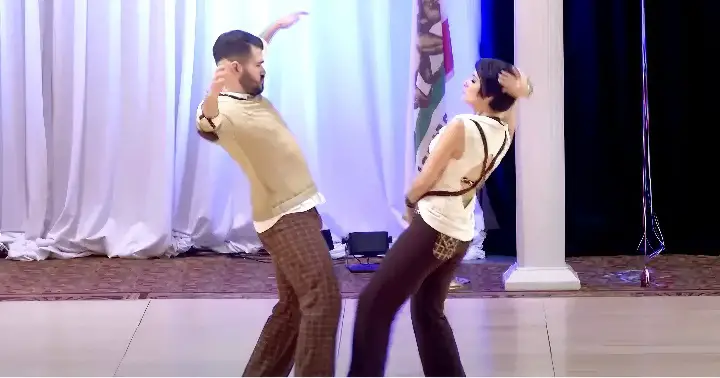 Nonetheless, the confused look from the audience didn't matter to Ben and Jennifer. They did what they came to do, excel in their area of expertise. The duo is pretty good together. As soon as the music blasted on the speakers, the dancers were amazed by their choice of music.
It was the classic number, by George Thorogood's "One Bourbon, One Scotch, One Beer." Ben and Jennifer were able to display a smooth transition high-energy boogie swing routine into the classic number. Watch the full video below and please leave us a Facebook comment to let us know what you thought!
Don't forget to hit the SHARE BUTTON to share this video on Facebook with your friends and family.